Amazon Kindle threatens booksellers by finally launching in retail stores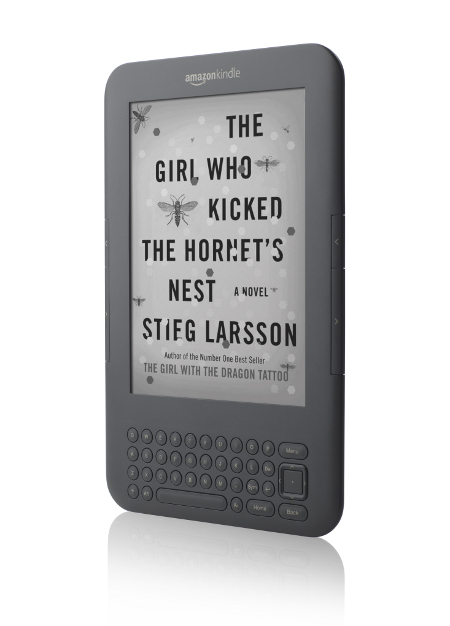 Amazon's Kindle has managed to make a tremendous impact on the e-reader market without even being available in physical stores. Soon, however, Amazon's best-selling product will be available through retailers in stores across the U.S.
Today, Best Buy announced it will be selling the Wi-Fi only 6" Kindle for $139.99 and its 3G-equipped counterpart for $189 in all of its stores this fall. The company says the 9.7" Kindle DX will be available "later in the season."
This is bad news for Barnes and Noble, whose Nook e-reader has been <!external href="http://www.bby.com/2010/04/12/barnes-noble-and-best-buy-announce-partnership-for-nook-ebook-reader-and-bn-ereader-software-distribution/">available at Best Buy since April 18. That device, along with Sony's Reader products had a distinct advantage over the Kindle in that consumers could experience them first hand in stores. Now, the Kindle will be featured alongside its competitors for consumers to try out.
Office equipment retailer Staples announced <!external href="http://investor.staples.com/phoenix.zhtml?c=96244&p=irol-newsArticle&ID=1464867&highlight=">at the end of August that it would begin selling the Amazon Kindle and related accessories for the holiday 2010 season. It will be sold alongside the Aluratek Libre, an e-reader which book retailer Borders <!article id="1283283644">recently began selling for only $99.