Halo: Reach soundly beats Halo 3 first-day sales records

Halo: Reach, the latest installment in Microsoft's wildly popular video game franchise, is proving to be the fastest-moving title in the series yet, Microsoft said on Wednesday.
In the first 24 hours that Halo: Reach has been available, it has pulled in more than $200 million in sales in the US and Europe, making it the fastest-selling game Microsoft has ever released.
"Every major installment has grown in scope and popularity, firmly cementing the 'Halo' franchise as one of the most popular entertainment properties in the world over the past decade," Microsoft Game Studios' corporate vice president Phil Spencer said in a statement Wednesday evening.
Indeed, the popularity of the franchise appears to be enjoying unabated growth, and each new release has broken the records set by its predecessor, (at least according to Microsoft's tallies.) Halo 3, for example, earned $170 million in its first day of availability when it launched in 2007, which broke the $125 million record set by Halo 2 in 2004.
By the end of Halo 3's first week of availability, it had earned $300 million, and Halo: Reach looks to be well on track to break that record as well.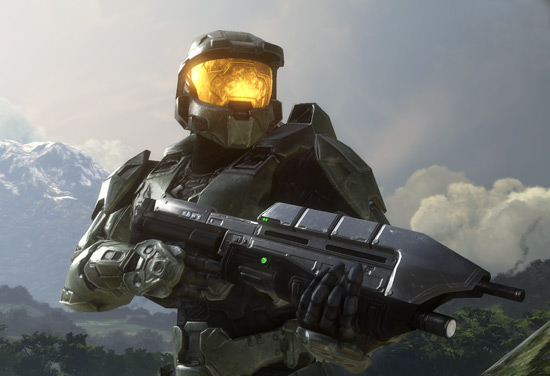 Tony Bartel, President of video game retailer GameStop predicted that Halo: Reach will be the "biggest title in the series as well as one of the biggest titles in 2010." GameStop held midnight launch events in 4,000 of its stores on Tuesday, and eyewitness accounts tell of lines more than one hundred customers long waiting to get the game at stores all over the U.S.
GameStop is hoping to stretch out that first day excitement a bit longer by hosting a post-launch Halo: Reach tournament called "Melee by the Bay." The tournament has participating GameStop locations hosting one-on-one tournaments beginning on September 24, which are then followed by a national four-on-four online tournament with a $15,000 grand prize.