First LTE network, first LTE phone launch in Las Vegas

Samsung Mobile on Tuesday launched the very first LTE phone in the United States, the Samsung Craft. The device celebrates the launch of the very first commercial 4G LTE network with MetroPCS in Las Vegas, Nevada.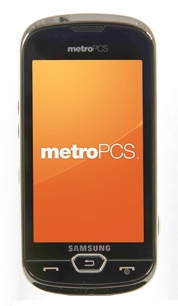 In addition to the LTE chips inside, the Craft also has a 1x EV-DO CDMA radio, Wi-Fi/GPS/Bluetooth, a 3.3" AMOLED touchscreen and QWERTY keyboard, a 3.2 Megapixel camera, and a 2GB microSD card with support for cards up to 32GB in size. Similar to the way the Galaxy S Vibrant was pre-loaded with Avatar, the Craft is pre-loaded with a full-length copy of Star Trek on its SD card.
Unfortunately, the device does not run any of the brand name mobile operating systems, and instead uses a Samsung-built OS with the TouchWiz interface. Likewise, Samsung isn't saying how it stacks up with processor power, and it only has 190MB of RAM. So for all of the 4G bells and whistles, the Craft is purely a feature phone.
The Craft will be available for $299 from MetroPCS, and the carrier's new 4G Plans include a standard Unlimited Voice/Text/Web plan for $55 per month and a "premium" unlimited plan which includes 4G Video On Demand which streams TV from 14 stations including NBC, BET, and Univision.
MetroPCS' network coverage, both 4G and otherwise, is quite limited, so this launch is more a milestone for the city of Las Vegas, as it is the only city in the United States to have live WiMAX, LTE, and HSPA+ networks running concurrently.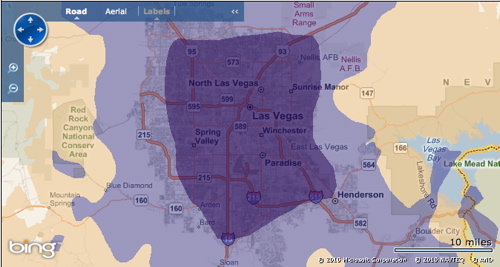 Samsung's plans for LTE devices with the large national wireless carriers are currently unknown. However, the company showed off a prototype device a number of times this year which lacked a keyboard. We got to take a look at it back in March at CTIA 2010.