Google TV official site goes live, content partners announced, features shown

In advance of the expected launch of Google TV this week, Google on Monday opened up the official Google TV website, which provides the first in-depth look at the Web-on-TV platform since it was unveiled five months ago.
In addition to the deeper look at the Google TV search bar, Chrome Web browser, and Android-based application environment Google TV brings, the company announced a host of partners who have developed Google TV-optimized sites or Google TV apps.
NBC Universal has developed an application called CNBC RealTime, which offers real time stock quotes and personalized stock lists, news alerts, video content from CNBC EMEA and CNBC Asia, and access to CNBC.com.
The National Basketball Association has also developed a Google TV app called NBA Game Time which lets users follow game scores in real time and watch video clips of their favorite teams.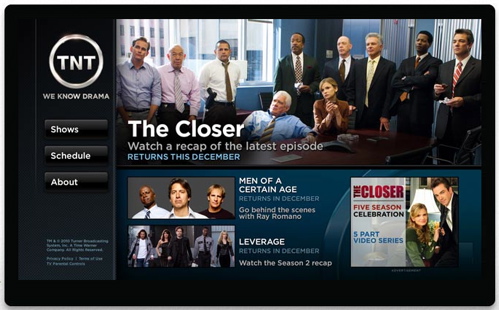 Turner Broadcasting has optimized its TBS, TNT, CNN, Cartoon Network and Adult Swim websites for Google TV viewing; and The New York Times, USA Today, VEVO, Pandora, Napster, Twitter, and Blip.TV have all developed Google TV apps.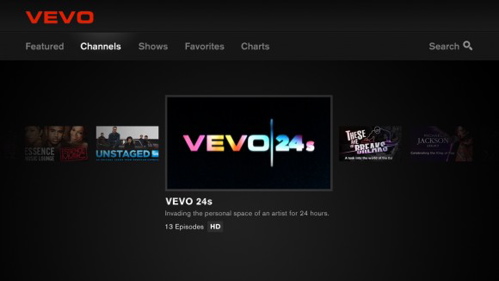 A handful of premium content partners were also listed today, including HBO, Amazon Video on Demand, and Netflix.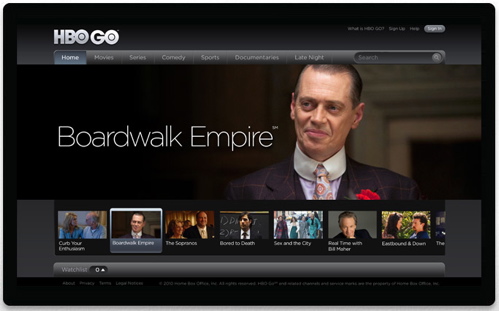 Google also described several new features today: including "flinging," which lets users send the content they're watching on their Android phone to their TV with a single button, and picture-in-picture functionality which can be applied to apps, the Web, or streaming video.
Logitech is expected to debut the first Google TV product, the Revue set top box, on October 6, and Sony is expected to unveil its first Google TV-equipped television and Blu-ray player on October 12.