Palm is alive and well: HP unveils webOS 2.0, Palm Pre 2

Since HP acquired Palm Inc. last April, the future of the Palm brand, and the webOS mobile operating system, have been uncertain in the eyes of the public: Would webOS make its way onto HP Slates? Would it merge with the iPaq brand?
Now, we get to see the results of HP's rescue of the formerly unprofitable, but conceptually brilliant Palm with today's debut of HP webOS 2.0 and the new Palm Pre 2.
HP webOS 2.0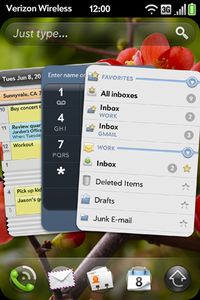 HP and Palm call it "the most significant update to webOS ever," and it includes multitasking improvements with the Stacks feature; the "Just Type" feature which lets the user start typing first and then decide what to do with the text (search, email, SMS, etc;) integration with HP Synergy unified social networking and messaging application; Adobe Flash Player 10.1 beta and HTML5 support in the browser; Exhibition mode, which lets the device turn into a digital frame, clock, or similar while charging; a redesigned app launcher and app catalog, support for Bluetooth Keyboards, and even more.
HP said the update will be available to Palm users in the coming months, and that it will be announcing the exact launch date at a later time.
Palm Pre 2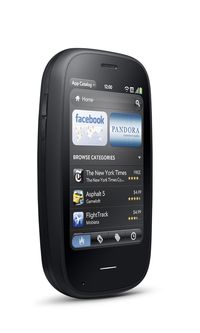 Similar to Apple's treatment of the iPhone, the Palm Pre has yet again received an update that offers very little change to the overall form of the device. Like the Palm Pre Plus, which was launched at CES 2010, the Palm Pre 2 keeps pretty much the same design as the original Pre, with a 3.1" capacitive touchscreen and portrait slider keyboard.
The Pre 2, however, is the first Palm device with a 1GHz processor, and 5 megapixel camera. The Pre Plus, by comparison has a 600MHz TI OMAP processor, and 3MP camera. Of course, it will also launch with webOS 2.0, so the experience promises to be better right out of the box. (See HP's full list of specs)
HP today announced that the Palm Pre 2 will be first launching in France on SFR, and will hit retail there on Friday. It will be available in both an unlocked UMTS version for developers, and a CDMA version which will launch on Verizon Wireless in the coming months.
Pricing has not yet been announced.