HP Slate 500 shows how far the enterprise tablet has come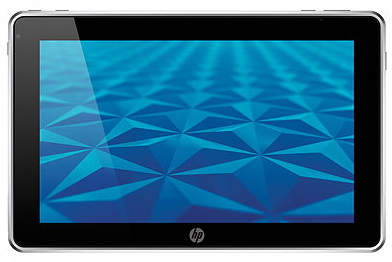 After providing nearly a whole year of sneak peeks, HP has finally made its first Windows 7 Slate available for purchase, the enterprise-aimed Slate 500.
What it is
The HP Slate 500 is an 8.9" touchscreen tablet powered by a 1.86GHz Intel Atom (Z 540) processor and running 32-bit Windows 7 Professional. It has 2GB of DDR2 RAM and a 64GB flash storage module, 1 USB port, a 3 Megapixel camera and VGA webcam and mic for video calling, 802.11 b/g/n, and Bluetooth 3.0. It supports both multitouch and pen input, and offers a battery life of about 5 hours.
Just as Todd Bradley of HP's Personal Systems Group said <!article id="1280512076">back in July, this Windows slate is for the enterprise.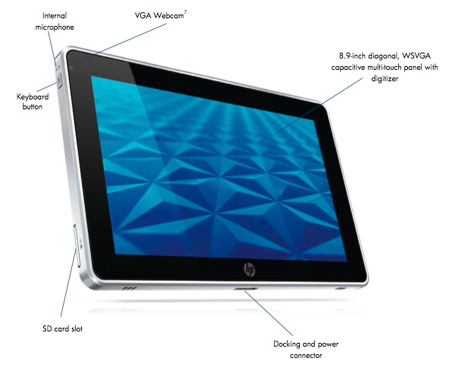 HP says it's intended for "professionals who don't usually work at a traditional desk, yet need to stay productive in a secure, familiar Windows environment." Furthermore, HP says the Slate 500 is also intended for those who use custom applications built for Windows.
Just how far has the enterprise tablet come?
Since the introduction of the iPad, the perceived significance of tablets has changed considerably. Now that there's proven consumer interest in the form factor, it is no longer considered a kooky niche device. Five years ago, the Tablet PC was so deeply buried in its enterprise niche that <!article id="1125436715">we wondered how much life it had in it.
But the demand for those niche tablets still exists, even with the newfound growth in the consumer segment. So the question is: has the explosion in consumer smartphone and tablet adoption changed enterprise PC tablets?
To find out, let's compare the HP Slate 500 with the HP Compaq TC1100, a Windows XP tablet HP began selling in 2003 that has been considered something of a milestone in the evolution of tablets since it was a "pure slate" design that could be configured with a keyboard without actually being a full-blown convertible notebook PC.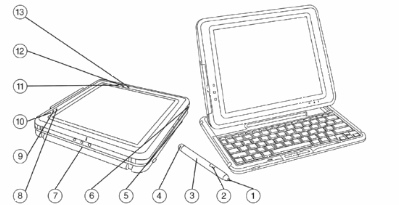 The TC1100 had a 10.4" XGA TFT screen (1024 x 768,) either an Intel Pentium M or Celeron M processor (1GHz-1.2GHz) with standard 256MB or 512MB RAM (upgradeable to 2GB) and between 40-60GB of storage on a 5400rpm HDD. It ran Windows XP Tablet Edition and XP SP2, had a single USB 2.0 connector, a mini PCI 56K modem and 10/100 NIC, 802.11 b, Bluetooth, optional SD card slot and PC Card slot. The whole unit weighed 3.1 pounds without the keyboard, and 4 pounds with it.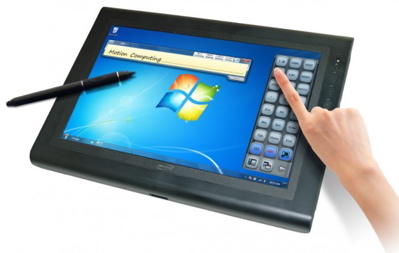 Compare the seven-year old TC1100 to a modern enterprise tablet like the <!external href="http://www.motioncomputing.com/products/tablet_pc_J35.asp">Motion J3500 (shown above,) which has a 12.1" screen, 1.2GHz processor, 2GB RAM, 160GB HDD, and runs Windows 7.
Now take a look at the Slate 500 again. It's tiny, and the power-to-size ratio is pretty fantastic.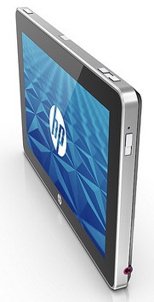 The Slate 500 brings the miniaturization and limited expandability of smartphones to the enterprise tablet class; and with a pricetag of $799, it's actually quite affordable there. It does lack the ruggedness of some of its tablet brethren, and the broadband connectivity of others, but it absolutely answers the demand for an extremely light tablet capable of running Windows software. It could even go spec-for-spec with the 64GB Wi-Fi iPad, though once you get into user experience, the two devices look like polar opposites.
Fortunately, there is the promise of an HP webOS-based tablet to take care of the consumer user's demands.