As EU waits for Google TV, Yahoo Connected TV expands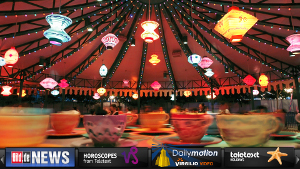 Google TV launched with a great deal of both fanfare and controversy in the United States, and products supporting the new Internet TV platform are available for purchase in the States now. Interested users in Europe and Asia, however, have to wait until <!external href="http://www.google.com/hostednews/ap/article/ALeqM5izPhlKonytpiT0p8xD9SSABu7C6Q">an unspecified time in 2011 for the service.
So to capitalize on that downtime, Yahoo is stepping up the presence of its <!article id="1231183002">one year old Yahoo Connected TV service, which offers consumers a streaming video and app interface not too far from Google TV on televisions from Samsung, Toshiba, Sony, LG, Vizio and HiSense, 6 of the top 10 global TV manufacturers.
This week, Yahoo and Samsung announced their renewed partnership that will bring the Yahoo Connected TV platform to 26 more European countries, and that an automatic update to Samsung's 2010 line of connected HDTVs will bring a new full-screen Yahoo Connected TV interface to users.
While Google TV adds a full Web browser, Google search tools, and Android-based app environment, Yahoo Connected TV concentrates strictly on the apps. The platform has dozens of apps, including YouTube, Sky News, Bild News, Flickr, Twitter, Facebook, and more.
"Europe is at the forefront of interactive TV, and together with Samsung we are increasing the availability of Yahoo! Connected TV and delivering an unparalleled, personally relevant connected TV experience for consumers," said Rich Riley, senior vice president and managing director Yahoo! EMEA.