Microsoft's Kin gets second chance on Verizon as a "feature phone"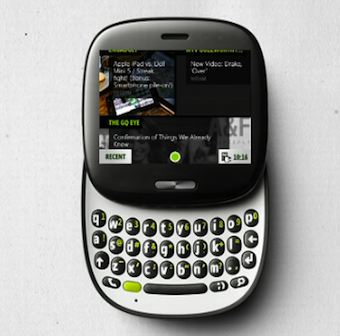 About five months after Microsoft <!article id="1277933784">decided to kill off its Kin phone project, leaked documents obtained by mobile blog PPC Geeks indicates that the company plans to bring back the devices as feature phones, but without the functions that set it apart.
Tech blog Engadget says sources have told it that the Kin's most data-intensive features have been disabled. This would mean its "<!external href="http://help.kin.com/en-us/HowTo/Pages/TheKinLoop.aspx:">Loop" feature -- possibly one of the most unique qualities of the device -- would no longer work. However, Zune Pass would still operate over Wi-Fi as long as the customer carries the appropriate data plan.
Microsoft's attempt to make a basic smart phone for the masses was almost dead <!article id=" 1271098513">from the start. Originally, the device was supposed to include its own inexpensive data plan which would allow for users to take advantage of the Kin's connectivity features.
For whatever reason, Verizon balked and forced consumers to pick up the standard $29.99 per month smartphone data plan, which pushed the phone out of the demographic Microsoft was trying to reach. The Kin now had to compete with smartphones with a feature set much larger than its own: something Redmond never intended.
It's believed that the phone sold about 8,000 units during its previous two month stint on the Verizon network. It is not known how many phones overall had been produced for Verizon.
Sources tell Betanews that Microsoft had handed over all the updates for the device to Verizon after the project was canned. It does appear that the entire Kin development team has been assigned to other units, Betanews was told, so it is likely this move is not being spurred by Microsoft itself.
"If we gave them all the technology, they could run with it on their own," one source said.
As a feature phone, the price of acquisition drops dramatically. Instead of a $30 per month plan, Kin users will now likely pay $10 to $15 a month for data access. Neither Verizon nor Microsoft have commented publicly on the situation.