Talking about Microsoft Store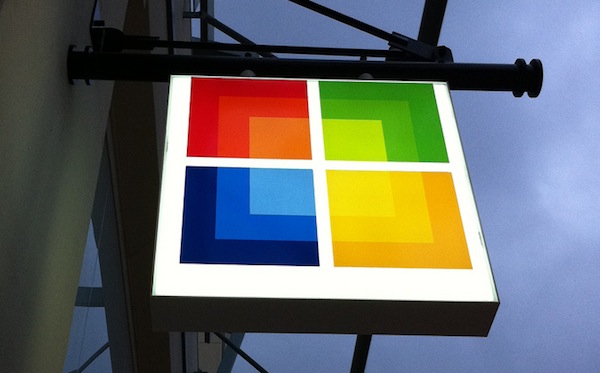 Last night, while walking around Fashion Valley Mall here in San Diego, I spent some time sizing up the Apple and Microsoft stores, which are just four shops apart. The Apple Store was busier, but I found the Microsoft Store to be more charming. More than any other time viewing the stores, I saw in Christmas shoppers dramatic differences in clientele.
Microsoft Store attracted a crowd, inside and outside the glass windows, as two teens frenetically danced using Xbox and the hands-free Kinect controller. Everyone was having fun. It was raucous with some cheering, a gravity well pulling passersby; I among them.
The Apple Store was frenetic, too, but with the charge of bustle -- there being too many people for the confined space. I'm amazed the fire marshall doesn't cite Apple Store, about three times a week, for the flood of humanity swashing against the display tables and one another.
Young, hip or chic defined Apple Store shoppers. I immediately thought 1980's Yuppies. Predominately: Twenty-something couples, Neiman Marcus-stylized thirty- forty- and fifty-something couples and teens with one parent  -- not two but one. It was a money, upper middle-class crowd.
Microsoft Store is where families meet -- parents and plenty of kids or teens. I at first attributed it to Xbox, but parents and kids milled throughout the store, not just the game area. Shoppers looked more middle and working class than those in Apple Store.
The atmosphere felt different, too, in a lighter way. I looked at the store's layout differently, seeing the brown and wood tones as being more inviting, more homey than Apple Store's white on seemingly white -- a canvas against which splashes of color draw attention to products for sale. But there was an art gallery sterility to Apple Store.
<!image id=5559 center>
Apple's idea of Christmas: a big Santa Claus in the display window, hunched forward reaching for iPhone (or perhaps iPod), with his backside sticking out at passersby. Inside Microsoft Store, by comparison, the display panels circling the store greeted: "Merry Christmas."
It's unlikely that either store had a good sales week. Torrential rains pounded San Diego for most of the previous five days, leading to flooding that filled the back parking lot with water and closing off several of the mall's major entrances. Fashion Valley wasn't the best place to be a shopkeeper during the biggest sales week of the year.
But on the evening of December 23rd, with the rains gone, shoppers fell on the mall with even greater deluge. Apple and Microsoft stores were among the mall's busiest shops.