What's it like to develop for Windows Phone 7?

I started developing applications and websites using Microsoft tools about 15 years ago, and I anticipated developing for Windows Phone 7. In fact, two of my WP7 apps were announced as winners in Microsoft's WP7 Federal Apps contest about two weeks ago. However, my enthusiasm is much less post launch, after struggling to get several of my apps approved for sale in the Windows Phone Marketplace.
When I went to register for my Marketplace account early in September, I got an error message at the end of the process. My credit card was charged the $99, but I had no access to the Marketplace developer portal. It took about a full week for this issue to be resolved and for me to get access to the portal -- however, the issue was fairly widespread as there were numerous postings to the support forum from other users experiencing the same issue. I believe this issue is still occurring, although not as commonly, as you can still find similar postings to the registration forums here.
One of the apps I initially submitted was rejected partially because it violated section 2.4 of the Marketplace app requirements, which states that "Your application must not jeopardize the security or functionality of (a) Windows Phone 7 devices or (b) the Windows Phone Marketplace." There was no further indication of how my app violated this policy. I have also seen many other posts from developers looking for more detailed information as to why their application was rejected. Incidentally, after making a couple of changes and resubmitting my app, it was approved, so no sour grapes here.
Improved but Dicey App Approval Process
Overall I'd say the app submission/approval process has improved since launch, but there are definitely still issues. The biggest issue I've had is inconsistent testing and interpretation of the application certification requirements. I recently had an app rejected because of the way a certain UI control I was using worked with the phone's back button. Now I already had another app that used the same control and worked the same way with the back button approved and in the Marketplace. I submitted a failure dispute and after a week or so heard back that indeed I was correct and my app should not have failed certification. However, they could not change the certification result so I would have to resubmit the app. I did, and it failed again for the same reason. I resubmitted again and included detailed tester notes referring to the issue, and my failure dispute, but the app again failed certification for the same reason. I finally gave up and modified my UI just so I could get the app approved. You can see a thread I posted here -- and notice that it took a full 5 days before getting a response from Microsoft on the forums.
Another one of my apps has a section accessible only with a login. I received an email from Microsoft asking for a test account so they could continue testing. I responded to that message with the requested info and a day later I received a bounced email notification that my response could not be delivered. I also posted this to the forums asking if there was another address for me to send the test account info to, but there there was no response.
Initially I saw very little, if any participation on the forums from Microsoft employees. As developers trying to build and submit apps on a brand new platform, these forums are one of the go-to sources of info, and Microsoft should have a much stronger presence there. While Microsoft's presence in the forums has improved, the majority of responses I see all seem to come from a single Microsoft employee. That poor guy is probably a bit overwhelmed if he is responsible for supporting all of the reported 15k registered WP7 developers on the forums.
Too Few Developer Test Phones Ahead of Launch
The lack of availability of developer handsets ahead of Windows Phone 7 handset launch is another large issue. Outside of a select group of larger developers, there was no way for the majority of us to test our apps on an actual device prior to submitting to the marketplace. I saw a large number of users post that they would not submit apps to the Marketplace until they could test on an actual handset.
The availability of developer handsets is a moot issue at this point with the phones' release, although it still seems to me that Microsoft dropped the ball badly in not making handsets more widely available prerelease as well as with how late (just a couple of weeks before the European release and roughly a month before the US release) they opened up the Marketplace to app submissions. It seems to me they could have had a lot more traction at launch with a bit more time to fill the Marketplace.
My Apps Now and Future Development
Here are some of the mobile applications I developed:
For Windows Phone 7:
Cameronheadcovers.com (a companion app to one of my websites)
Fairwaysandgreens.com lite and premium versions (another companion app to one of my sites)
Airport Status
Gratuitous
Park It
Failed Banks
rGov Recalls
rGov Congress
My Tour Caddie
For iPhone:
Cameronheadcovers.com
Fairwaysandgreens.com lite
rGov Recalls
After an initial rush to get as many apps developed and approved to the Windows Phone Marketplace, with the initial speculation over the number of phones that are being sold, and actually now being able to see numbers for my app sales, I have seriously curtailed my WP7 development and am now focusing more on iPhone and Android.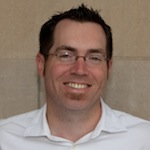 Andrew Long has been developing websites and applications using Microsoft tools and technologies since 1995. He has been trying to convince everyone to build mobile websites since the early 2000s, and he has published several apps for the iPhone and Windows Phone 7.