Are this year's CES attendees afraid of Apple?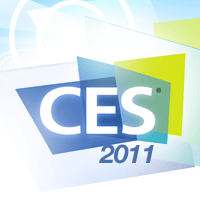 It's the question I've been asking all week. The Consumer Electronics Show doesn't officially start until tomorrow but unofficially tonight with Microsoft CEO Steve Ballmer's 9:30 ET keynote. Yet there have been major announcements and press briefings all week. It's as if vendor attendees are rushing and stumbling over one another to get out their news before January 6. Now why is that?
There's more than CES going on tomorrow. Apple will launch the Mac App Store. In mid December, when the launch date was announced, I asserted: "<!external href="https://betanews.com/joewilcox/article/Apple-crashes-CES-party-with-Mac-App-Store/1292516092">Apple crashes CES party with Mac App Store." Perhaps many vendors fear the same. I don't recall there ever being so much news before the show's start. Amazon, ASUS, AT&T, Intel, Lenovo, LG, Netflix, Samsung and Vizio are just a sampling of major vendors holding big press events and/or making major announcements since Monday.
Microsoft Preempts Its Own Keynote
This afternoon, Microsoft held a press event at 4 pm ET. It's simply unprecedented for the company to preempt its own keynote with major news. Perhaps Microsoft wanted to make tomorrow's newspaper deadlines and get its news out for tonight's newscasts. Also I suspect there is fear of Apple's App Store launch sucking away CES attention tomorrow.
Think about it. Wall Street lives on Eastern Time, when Ballmer's keynote will finish late. By the morning, Ballmer's announcements would be considered old news, particularly with the news media's love-child Apple making a major announcement. Microsoft would miss the news cycle.
Certainly the news will interest Wall Street analysts and investors. During the press briefing, Windows and Windows Live President Steven Sinofksy revealed what had been rumored: Next version of Windows support for ARM processors. The recent days of X86 exclusivity are over. Windows will embrace System-on-a-Chip, or SoC. From one perspective, SoC isn't new for Microsoft; after all, the company has shipped embedded operating systems for many years.
But this is the first public instance of Microsoft demonstrating a future version of Windows on SoC -- from Intel. The demo also included Windows running on a Qualcomm Snapdragon processor -- yeah, that's ARM-twisting to you, baby.
So far, and as widely predicted, this year's CES has very much been about tablets and also smartphones. Microsoft's pitch is that Windows 7 requires less hardware oomph than its predecessors and mobile devices are getting faster processors and larger storage that makes them more like PCs. Apple isn't at the show, but its presence is everywhere, if no other reason than the number of tablets being launched that will eventually compete with iPad. If no blogger or journalist makes iPad vs everything else today, someone will tomorrow when Mac App Store is news of the day.
Windows Has Fallen and Can't Get Up
But those comparisons are warranted, and I wonder if Microsoft should have opted for missing that news cycle after all. During today's press event, Sinofsky revealed that the next version of Windows supporting SoC wouldn't be available for some time. In response to a question about when, Sinofsky responded: "There's a cadence that people would like...we try to aim for a release somewhere between 24-36 months between releases seems right." That would put the next Windows version in market as early as late 2011. Given Apple's recent enormous success selling iPad, the rapid iteration of Android and iOS mobile operating systems and this year's planned release of Google's Chrome OS even late 2011 seems 24-36 months too late.
The Microsoft news of the night should be not just that Microsoft has fallen behind in key, mobile OS categories but that it can't even execute a plan to catch up. In my January 2 post "<!external href="https://betanews.com/joewilcox/article/11-resolutions-Microsoft-should-make-for-2011/1293998857">11 resolutions Microsoft should make for 2011," I set as 10:
Set shorter marketing and product development goals. Microsoft, you aren't keeping pace with Internet time and haven't for sometime. Meanwhile, Google sets a rapid pace -- in little more than two years going from nowhere to somewhere with Android (US smartphone OS leader last year, according to NPD) and Chrome (six Windows iterations released in 2010). Both products launched in autumn 2008. Then there is Facebook, which iterates with a vengeance. Pace of innovation keeps nimbler companies in the news, on the blogs, generating positive perceptions.
There's nothing short or competitive enough about the timeframe given today. Whether or not Microsoft held the briefing out of fear Apple would steal any news thunder is now immaterial to what the software giant announced.
Clearly Apple has got nothing to fear from Microsoft.
Tim Conneally contributed to this post from CES
[Editor's Note: In response to a reader's comment, we got exact quote about 24-36 months. The time horizon was adjusted in the text and Sinofsky quote added.]