Could it be iPhone really and finally is coming to Verizon?

What would another day be without somebody, somewhere having some kind of inside information -- from (gasp) unnamed, so-called reliable sources -- that the iPhone is coming to Verizon? Next year. Next month. Next week. Next day. Next minute. Two new dates have popped up -- January 11 and February 3 -- over the last 24 hours. Could it all be true this time?
January 11 is interesting if no other reason than it's closer. Today, several journalists received invitations to a special, unnamed Verizon event in New York City next week. My buddy Jim Dalrymple received an invite. He writes: "While it doesn't mention anything about Apple this could be the Verizon iPhone." TechCrunch's MG Siegler got one, too. Now there's someone who is an Apple hugger du jour.
"I don't typically get invites directly from Verizon to anything," Siegler writes. "At least not that I can recall. They usually send those directly to the MobileCrunch and CrunchGear guys. But this invite appears to very specifically be for me -- it's non-transferable. Would Verizon send me such an invite unless it was specially about Apple?"
That's a good question. Siegler ranks high on my list of journalists who I expect would glowingly praise a poop-colored Mac (you know, like the 30GB brown Zune). "Steve Jobs is now earth mother to us all with this fashionable beauty," I imagine Siegler writing. Nudge me, please, when I stop puking.
Then there is the wannabe admission. A no-byline post at Gizmodo offers other so-called evidence: "We're great friends with Verizon. (Hi guys!) We've worked with them for years, and we've been to like every event they've had over the last three years. We haven't gotten an invite. Which is weird. We've reached out to Verizon to see why, exactly, we weren't invited...The only reason we can think of is that it's an Apple event, and Steve [Jobs] doesn't want us there. You know the story."
Yes, we do. Apple payback for Gizmodo paying $5,000 for that lost stolen iPhone 4 prototype is never going to end. But maybe the invite got lost in the spam filter. There could be other explanations. I'm not on Apple's love list either, and I also received no invite. So what? That's supposed to lead to the conclusion Apple must be launching iPhone on Verizon? Oh, please, get a life!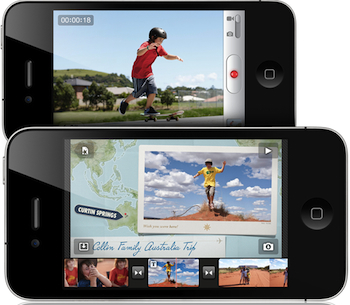 How convenient, January 11 could conceivably fit in with another date: February 3. Apple and Verizon announce on the 11th and preorders start soon after for delivery on release date nearly four weeks later. Yeah, but wouldn't the announcement put some AT&T iPhone sales at risk? Surely Verizon wouldn't mind, but how about Apple? A lost sale is a lost sale.
Where does the date come from? Early this morning, I spotted an interesting post at the Boy Genius Report. Jonathan Geller writes: "BGR has confirmed with a source close to Apple that the company has blacked out employee vacation requests between February 3rd and February 6th -- Thursday through Sunday. The four-day vacation freeze has been confirmed to be in effect in several regions in the United States." Geller notes that iPhone 4 launched over a Thursday through Sunday weekend and that Verizon typically launches new phones on a Thursday.
In a follow-up post, at 2:25pm ET, Geller firmed up the speculation, emphasizing: "We're predicting that Apple will send out media invites for its Verizon iPhone press event within the next week." Dalrymple posted about the Verizon invite at 3:07pm ET -- about 45 minutes later. Oh, how the plot thickens.
Now perhaps something really is going to happen this time. Here are three solid journalists putting forth information that may reveal the when about something long rumored: iPhone on Verizon. I'm puzzled why the invite didn't come from Apple. The company seems to defy logic when it comes to new product launches, which is why the rumors are often partially right at best and often wrong. But Apple also is known for controlling events like this. Something is missing here.
One of my favorite plays is Eugene Ionesco's "The Bald Soprano." London couple, Mr. and Mrs. Smith are entertaining Mr. and Mrs. Martin when the doorbell rings. Mrs. Smith goes off to answer it, but no one is there. The doorbell rings again and again, and Mrs. Smith dutifully gets up to answer but finds no one there. The doorbell rings again, but Mrs. Smith refuses to answer because she has learned that when the doorbell rings it's because no one is there. Someone is there, it turns out -- the fire chief.
I take the scene to be an indictment of the scientific method, in an absurd comedy rife with backhanded (and quite funny) ridicule about many sacred things. The doorbell keeps ringing, and rumor chasers get up to answer it. Sometimes they go down the wrong hallway and open a different door. Like Mrs. Smith they draw the wrong conclusions about what the ringing means. But surely sometime, like with the fire chief, Apple CEO Steve Jobs will be at the door. Is this that time?