ZTE proves to be a company to watch in upcoming LTE deluge

Two of the world's top four mobile phone makers hold their prestigious positions with almost no presence in the United States at all, but one of them looks to have what it takes to make a strong impression in the U.S. in the not too distant future.
I'm talking about Nokia and ZTE, who each enjoy massive popularity in Europe and Asia, but who have remained relatively silent in the states. Judging by ZTE's performance at the end of 2010, and its presence at CES 2011 this week, however, the Chinese telecommunications company will be stepping up its brand in the United States in a big way when the transition to 4G technology is in full swing.
ZTE's contributions in the consumer hardware space have thus far been mostly USB mobile broadband modems, but in August, the company launched its first phone of any sort in the US; and just three months later, it released Peel, an innovative product that turns the iPod Touch into a 3G device on Sprint's network. The company's announcements at CES this year, focused on providing 4G modems and hotspots worldwide in the second quarter of 2011, and entry-level Android tablets for Europe and Asia.
Though ZTE's plans for this 2011 do not explicitly include an Android smartphone or tablet for the US market, the company's new products should absolutely not be overlooked.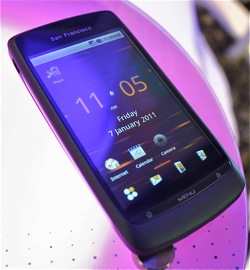 To put it in the bluntest terms: they're cheap or free, but they're not total garbage. No doubt this is part of the reason why ZTE has become the fourth largest handset maker in the world.
"Many of the most advanced devices available on the market today are priced out of most consumers' range," a statement from the company said on Wednesday. "We are working with our partner carriers to change that in 2011."
At CES 2011 this week, all of the LTE handsets that were shown off from HTC, Samsung, LG, and Motorola looked like they would fall in at the top of their respective product lines, and any LTE-enabled tablets that were announced: Acer Iconia A500, Cisco Cius, and Motorola Xoom with external LTE attachment, were not priced. But based upon their specs, these too are likely to be put in the higher pricing echelons.
ZTE, on the other hand, announced updates to its Light family of Android tablets,
which appear to follow the entry-level philosophy the company has taken with its Android smartphones.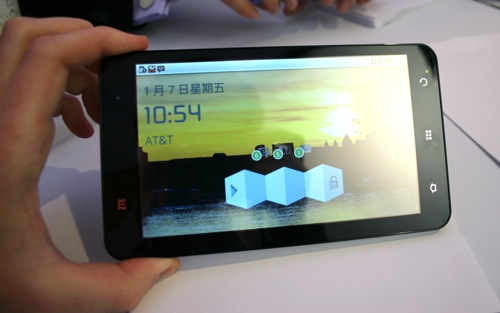 The family is made up of three 7" Android 2.2 tablets, one that has a 600MHz processor (Light), one that has a 1GHz processor (Light 2), and the still-mysterious 4G tablet (Light LTE). While ZTE only had the former of these new tablets to show off at CES, the company said the LTE tablet could be released within the next two months. So with GSMA's Mobile World Congress in early February, and International CTIA WIreless convention in late March, we find ourselves looking forward to a deluge of LTE Android tablets in the second quarter, and ZTE's Light LTE could be there to set the entry level.