Working the ARMs: Takeaways from CES 2011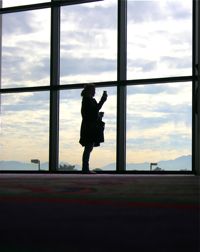 If you've never gone to the Consumer Electronics Show, there's only one thing you really need to know: it's hell on the feet. The Las Vegas Convention Center is 3.2 million square feet, The Venetian ballroom and convention space adds 2.25 million square feet to that, and the Las Vegas Hilton tacks on yet another 35,000 square feet. So when you go, expect to traverse about 5.5 million square feet worth of technology company booths and presentation spaces, and this is all without even including the events, meetings, and parties tucked away in every hotel both on- and off the strip.
It's a lot of walking.
Fortunately, walking gives you time to think and digest everything you've heard and seen, and build it all into a clear picture of your segment of the consumer tech industry. And while I was working my legs with all the walking, I realized...
The Industry is working its ARMs
ARM, the 32-bit reduced instruction set architecture popular in mobile and embedded environments is falling into place as the next mainstream computing platform, evinced by two major CES announcements.
1. <!external href="http://pressroom.nvidia.com/easyir/customrel.do?easyirid=A0D622CE9F579F09&version=live&releasejsp=release_157&xhtml=true&prid=705184">Nvidia is using ARM Cortex A15 processors for its first CPU/GPU hybrid chip.
2. <!article id="1294268873">Microsoft is adapting the Windows kernel and porting its core applications to run natively on ARM chips.
But besides these two, I encountered many supplementary examples. For one thing, AMD's "graphics first" approach is putting the x86 CPU on about the same level of importance as the memory and i/o controllers in its new APUs, while playing up the parallel processing power of the new integrated GPU. In my meetings with the company, improvements to the CPU were played down dramatically, and the company was focused on the $400-$600 PC market. It's not a shift to a new instruction set, but it's a clear message about where x86 consumer PCs fit in right now, and it's a place that's been expected for years.
The One Laptop per Child project announced it will <!article id="1294428830">switch over to ARM-based OS and chips as well. While this in itself isn't the most significant announcement, it does highlight the developments of Linux on ARM and the <!external href="http://www.linaro.org/">nonprofit engineering organization called Linaro, which formed in late 2010 to speed up Linux development for Systems on a Chip.
Walking the show floor, ARM-based devices were everywhere, and <!external href="http://www.marvell.com/company/news/press_detail.html?releaseID=1455">not just in smartphones and tablets; and manufacturers have cheaper and more powerful ARM chips to look forward to later this year, like Broadcom's <!external href="http://investor.broadcom.com/releasedetail.cfm?ReleaseID=536685">all-in-one Android package and <!external href="http://www.businesswire.com/news/home/20110103005165/en/Freescale-Delivers-Dramatic-Performance-Advances-Tablet-Smartphone">Freescale's Quad-core A9 chipsets. The introduction of new reference designs and chips promises to result in even more ARM-based gear.
Someone who I spoke to at CES under the condition of anonymity presented me with a thought-provoking situation that sums up what I saw on the show floor this year: There are consumers out there today whose budgets are forcing them to choose between a smartphone and a computer.
Which is the better choice?