RIM keeping its touchphone alive with Storm 3, says report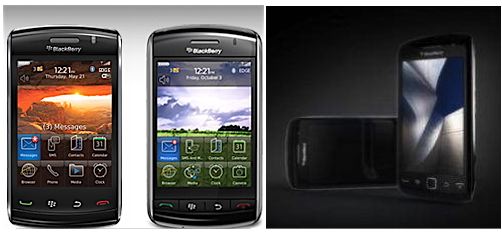 In Research in Motion's iconic family of BlackBerry smartphones, there has only ever been one line of products to have no keyboard, the more than two-year old Storm line. Now, leaks obtained by Boy Genius Report purportedly <!external href="http://www.bgr.com/2011/01/14/exclusive-blackberry-storm-3-shows-up-tells-all/">show RIM is trying again with the all-touch BlackBerry in 2011.
The device, which has been referred to as Monaco internally, has a 3.7" (800 x 480) capacitive touchscreen, a 1.2GHz processor, a 5 Megapixel camera with 720p video capture, running BlackBerry OS 6.1.
RIM only announced the BB 6.1 application platform <!external href="http://www.berryreview.com/2011/01/12/rim-announces-blackberry-6-1-application-platform-at-devcon-asia/">this week at BlackBerry DevCon Asia in Bali, Indonesia. The new features of 6.1 will be available to developers soon, and will include Magnetic/DIgital Compass APIs, Open GL-ES 2.0, a new Window API which overlays native app surfaces with Java or OpenGL elements, Event-based Geofencing Location APIs, enhanced barcoding APIs, and more.
<!image id=5709 center>
Accordingly, the leaked information about the Storm 3/Monaco mentions the inclusion of both OpenGL ES 2.0 support and a magnetometer.