Steve Jobs takes another medical leave from Apple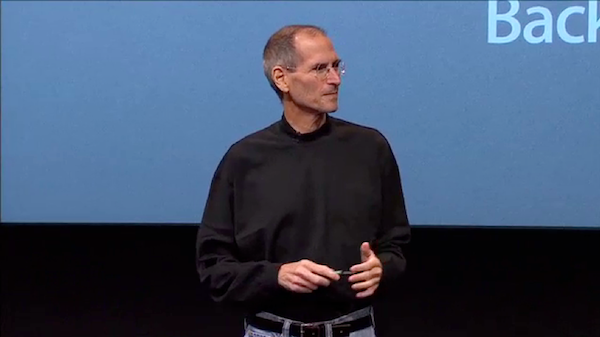 Two years ago this month, Apple CEO Steve Jobs left Apple for a six-month medical leave. Today, the company revealed that Jobs is going again, but for indeterminate time. The open-ended time period may unsettle some investors -- in a stock that has been high-flying for the better part of 18 months. Apple made the announcement during a US holiday, official observance of Martin Luther King, Jr.'s birthday, and a day before announcing holiday quarter earnings.
Jobs had survived a rare form of pancreatic cancer that is curable; he revealed his cancer fight in mid-2004. But by summer 2008, Jobs' gaunt appearance caused a rash of rumors about his heath -- that and how little time he spent on stage during Apple events. Jobs caused another stir in December 2008 by announcing he wouldn't give the Macworld 2009 keynote. About a month later, when he announced the medical leave, health emerged as one, if not the major, reason.
During the last medical leave, Jobs received a liver transplant, which seemed to return his vigor after he resumed full CEO duties in sumer 2009. More recently Jobs has dominated the Apple events stage, more like he used to during healthier times.
Apple revealed Jobs' medical leave in an e-mail sent to employees and made public on the company's website:
"Team,
At my request, the board of directors has granted me a medical leave of absence so I can focus on my health. I will continue as CEO and be involved in major strategic decisions for the company.
I have asked Tim Cook to be responsible for all of Apple's day to day operations. I have great confidence that Tim and the rest of the executive management team will do a terrific job executing the exciting plans we have in place for 2011.
I love Apple so much and hope to be back as soon as I can. In the meantime, my family and I would deeply appreciate respect for our privacy.
Steve"
COO Cook tactfully managed Apple affairs during Jobs' earlier medical leave, and, contrary to wild speculations, the share price rose rather than receded. To many people: Jobs is Apple; one doesn't succeed without the other. However, during the last medical leave, Apple defied pundit predictions that the company couldn't survive without him running daily activities.
But Cook's responsibility and Apple's challenge is greater today. During 2010, Apple <!external href="https://betanews.com/joewilcox/article/Microsoft-Q1-2011-by-the-numbers-Beats-consensus-but-not-Apple/1288297586">revenue and <!external href="https://betanews.com/joewilcox/article/Apple-market-capitalization-tops-Microsoft/1274901393">valuation topped Microsoft. Nearly two weeks ago, <!external href="https://betanews.com/joewilcox/article/Do-you-care-Apple-is-worth-300-billion/1294154595">Apple's market capitalization topped $300 billion. The stock also soared, rising from $82.33 on Jan. 16, 2009 to $348.48 two years later, which also is a 52-week high. During Jobs' return, Apple also released <!external href="https://betanews.com/joewilcox/article/iPhone-4-vs-Nexus-S-Which-smartphone-is-right-for-you/1293676617">iPhone 4, the <!external href="https://betanews.com/joewilcox/article/Its-official-iPad-sapped-Windows-PC-shipments-during-Q4-2010-but-Macs-more/1294882876">hugely successful iPad and <!external href="https://betanews.com/joewilcox/article/Apples-116inch-MacBoook-is-all-the-Air-I-need/1292023135">updated MacBook Air. Can Apple keep the pace of innovation without Jobs? The company did so before, and, of course, products like these typically have a long development pipeline.
The larger question is one of confidence. How much will Wall Street analysts and investors believe in Apple without Jobs running day-to-day operations? Partial answer may come during tomorrow's quarterly earnings conference call.