Samsung announces new Galaxy S smartphone and Galaxy Tab tablet models -- and they're hot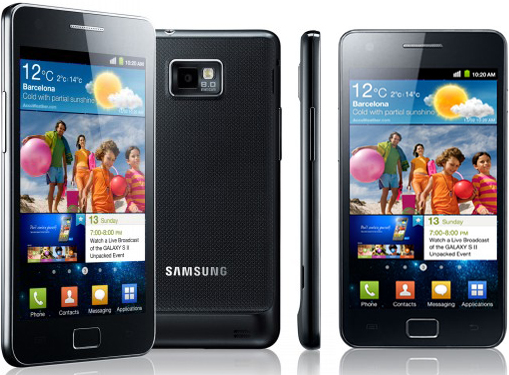 Today at Mobile World Congress, Samsung confirmed the rumors, announcing the Galaxy S II smartphone and Galaxy Tab 10.1 tablet. Both mobile devices have dual-core processors, and, yes, Samsung-manufactured, Google-branded Nexus S owners like me have reason to gripe about the new smartphone series. So much for Google's reference-design model that suddenly feels oh-so dated.
The new smartphone features a 4.27-inch Super AMOLED display with 800 x 480 resolution; dual-core Samsung processor; 8-megapixel rear-facing and 2-megapixel front-facing cameras; Android 2.3 (Gingerbread); 1080p video recording; Bluetooth 3.0+HS; and HSPA+ network support, among others.
"With the GALAXY S II, Samsung wants to set the new standard of quality viewing on mobile, powerful performance, and slim and modern design," JK Shin, president of Samsung's Mobile Communications Business, said in a statement.
Last month I asked: "Is 7-inches the better size for a media tablet?" Apparently it's not. The original Tab's successor is getting a screen-size boost -- to 10.1 inches. So Samsung says it: Bigger is better. The new tablet will run Android 3.0 (aka Honeycomb). Among other features: 1GHZ dual-core processor; 10.1-inch TFT (right, not AMOLED) display with 1280 by 800 resolution; two cameras -- rear-facing 8-megapixels with LED flash; front-facing 2MP; 16GB or 32GB internal memory; Flash 10.1; 1080p video recording; and support for HSPA+ 21Mbps networks. The Galaxy Tab 10.1 measures 246.2 mm by 170.4 mm by 10.9 mm and weighs 599 grams. At least in the initial press release, Samsung did not announce US availability. The device will come to Vodafone in Europe next month.
"Vodafone customers in over 20 markets around the world will be the first to get the GALAXY Tab 10.1 when it goes on sale this spring," Patrick Chomet, a Vodafone group director, said in a statement. Yeah, bud, how about the United States?
<!image id=5932 center>
Manufacturers have announced more than 85 tablets this year, and that's not counting Apple. Most of these devices will fail. I've spoken to several component supply-chain suppliers, Samsung among them, and they all warn of shortages that will affect screens, storage and other parts used to build tablets.
Then there is the Apple factor. The company has locked in deals that give it component-availability preference and better pricing. It's one reason why Motorola's hot XOOM tablet is outrageously priced at about $800. Samsung's position is different, because the company already manufacturers more than half the components used in Galaxy Tab. From that perspective, Samsung is Apple's most formidable competitor this year. The South Korean manufacturer can supply needed components and produce its tablets at lower cost than most every other competitor.