The real reason Android tablets don't stand a chance against iPad -- onerous monthly data fees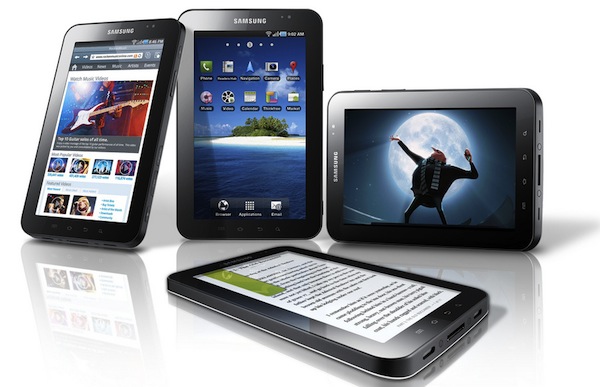 Yesterday, I decided to buy the Galaxy Tab, even though Samsung announced its successor hours earlier. I like the 7-inch form factor, and the Tab seems plenty fast to me, even without those extra cores coming to the Galaxy Tab 10.1. The price is appealing, just $250 after $50 rebate. But the sales process ended abruptly, without a purchase -- not because of last-minute qualms about iPad or worries there wouldn't be enough Android apps. The problem: T-Mobile, like other US carriers, charges too much for the data plans, and they're mandatory.
Tech blogger and Rackspace employee Robert Scoble claims that iPad will win the tablet wars because of mobile applications. "The only thing that matters is the apps," he asserts. Scoble most certainly is wrong about that. What matters more is the price -- how much more people pay for one product compared to the other. As for the apps, Android has huge momentum and plenty of great apps to compete with Apple's App Store -- and more are coming. But that's a separate topic.
People do care about price. When Motorola XOOM tablet pricing leaked out as $800, Betanews readers howled in terror at the high pricing. [Update, 2-16-09: Reuters reported that a WiFi-only XOOM tablet will cost $600.]
But that 800 bucks doesn't include the obligatory data plan, something that smacked me in the face yesterday. T-Mobile has two 7-inch tablets available, the Tab and the Dell Streak. The Streak is only $200 after $50 mail-in rebate. While the Dell appeals on price and full support for T-Mobile network speeds, the Tab's construction and display makes the extra $50 a worthwhile investment. Both tablets' pricing make the XOOM seem even more expensive. To a point.
For the Streak and Tab, T-Mobile requires a data plan and two-year commitment, and it's not cheap. The two sales guys told me what a bargain $40/month for unlimited data is. "Other carriers charge $60/month," one of them said. The other expressed that I could pay 50 bucks a month at T-Mobile, but qualified for lower pricing as an existing customer. Ah, yeah, thanks. By the way, that unlimited plan really isn't. T-Mobile throttles back bandwidth after 5GB consumption during any single billing period.
The math wasn't hard. My total cost for a soon-to-obsolete tablet would be minimum $1,210 -- more when adding taxes, regulatory fees and other rip-off charges -- over 24 months.  The entry-level, WiFi-only iPad costs $499. Additional costs the following month: $0. After six months: $0. The iPad might cost twice as much as the Galaxy Tab, but six months of mandatory carrier data fees make them equal.
<!image id=5957 center>
So I walked away, remembering #2 of my late-January post "5 things every tablet needs to succeed": "No carrier commitment." These tablets all come with WiFi, which is what I prefer to use. I might squander $15/month for 200MB data transfer. But $25? No way. As for the unlimited plan, I've got one of those for my smartphone. I understand that T-Mobile and other carriers subsidize iPad-competing tablets, but shouldn't eventual pricing attempt to be competitive with the market leader? The whole data pricing thing reminds of cell phone data plans before the June 2007 launch of Apple's iPhone -- ridiculously expensive.
Apple sells iPad with or without cellular network radios. Buyers can choose WiFi only. Even if they buy a 3G model, the data plan is optional and there is no contractual or time commitments. That Verizon can sell iPad without 3G (since the radios are for AT&T), shows there is demand for the right tablet that offers just WiFi.
Apple may have more apps, and its tablet may be the early market share leader. But iPad's biggest competitive advantage is price. As long as Android tablets are sold through carriers with costly and mandatory data plans attached, iPad will always be cheaper and more appealing to the mass market. Earlier today HTC unveiled the enticing 7-inch Flyer tablet. It's smaller than iPad, like the Galaxy Tab, but has more powerful processor and more storage than Samsung's tablet. What will it cost? Any price with hefty carrier data fees will be, compared to iPad, too much.