Would you pay $600 for the Motorola XOOM tablet?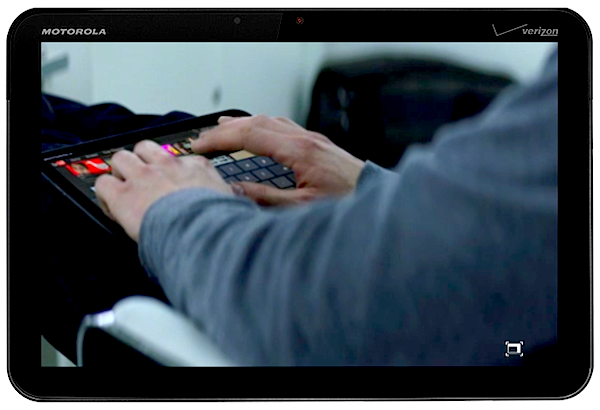 Last week, I asked about $800, and most Betanews readers answering the question said emphatically "No!" Today, Reuters is reporting some potentially exciting news from Mobile World Congress: A WiFi-only version of the XOOM tablet will be available for $600. Is the price low enough for you? You know how to answer -- in comments or by emailing joewilcox at gmail dot com.
Surprisingly, Verizon, which will carry the 3G/4G model, is doing so unsubsidized -- so that previously leaked $800 price still applies. The Verizon model does WiFi, too, but based on leaked Best Buy documents buyers must use at least one month of data service first; then WiFi is enabled. How whacked out is that?
Yesterday I complained that carrier contractual commitments for data put Android tablets at unfair competitive advantage to Apple's iPad. In January, I posted "5 things every tablet needs to succeed" --"right price" and "no carrier commitment" appeared as items one and two. The two points are intertwined, since Apple offers WiFi-only iPad for $499. That puts the XOOM just one hundred bucks higher. Again, is that cheap enough for you?
Certainly XOOM's specs are compelling: 1GHz dual-core nVidia Tegra 2 processor; 10.1-inch display with 1280 x 800 resolution; 1GB of RAM; 32GB internal storage, expandable with MicroSD card; 5-megapixel back-facing and 2-megapixel front-facing cameras; 720p video recording; 1080p video playback; HDMI and USB 2.0 ports; accelerometer; barometer; gyroscope; Android 3.0 (Honeycomb).
The comparably-priced ($599) WiFi-only iPad: 1GHz single-core Apple A4 processor; 9.7 inch display with 1024 x 768 resolution; 256MB of RAM; 32GB internal storage (non-expandable); 720p video playback; accelerometer; and iOS 4. There are no cameras, there is no HDMI port and external USB connector costs $29 extra. Another option: Spend $100 less for the 16GB WiFi-only iPad.
Fans of the iPad are quick to claim apps are an advantage, but that's a gap Android is closing. Google One Pass set against Apple's more subscription plan should open the floodgates of content, including video as well as written information. Apple says that the average selling price for iPad is $600, so surely someone is willing to pay that much? Is it you, for the Moto XOOM?
Last week in comments, Betanews reader Utomo wrote: "I believe $599 is best price for this gadget. More than that it will not [be] big success." OK, Utomo, XOOM is $600. Are you buying? Commenter Tom Kyne made a smart prediction: "This could be part of their marketing scheme. Shock everyone with a leaked $800 price, but on the day it's revealed, it's only $600, so we are all relieved we save $200." Well, the price is both ways, but Kyne's speculation feels about right.
That's a wrap. Please share your reaction with us all -- and answer not just "would you pay" but "will you pay" $600 for the Moto XOOM tablet, meaning are you ready to buy one. Again, please answer in comments or e-mail joewilcox at gmail dot com.