Google harnessing social in latest wave of search updates

Google is committing further to social search, and said Thursday that it would more tightly integrate results from its users' social circles. The Mountain View, Calif. search company first introduced the functionality two years ago in an effort to make results more personally relevant.
"As always, we want to help you find the most relevant answers among the billions of interconnected pages on the web," the company said in a blog post introducing the changes. "But relevance isn't just about pages -- it's also about relationships."
The way social search works is simple: Google uses information from your profile on the company's site and other social activities in an attempt to connect you with content produced by your friends. For example if you're searching for information on a vacation, and a friend has produced some type of content because they have visited that same location, it would be shown to you in the results.
No doubt Google is attempting to take advantage of the increasing popularity of social sharing. At first, the company only shared content that was provided to it through Google profiles -- now Google would pull from outside sources including Flickr, Twitter, Blogger and others.
Previously, these types of results were pushed to the bottom of the page. With Thursday's changes, that content is handled in the same way Google attempts to determine relevance for standard results. In addition, if content in results were shared by your friends through social networks like Twitter, Google would notate the result as such.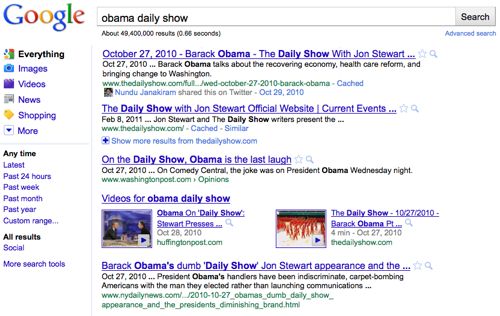 Users would have control over what information Google would be permitted to share with others. This would prevent the sharing of content with friends that you may want to keep private, Google said.