HP ups workplace sex appeal with new Sandy Bridge notebooks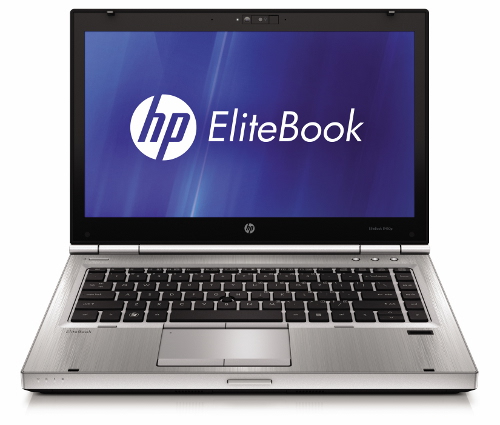 Hewlett-Packard plans to greet Intel's Sandy Bridge chips with a total redesign of its business laptop line-up, adding new features that will include, but not be limited to, a much bigger trackpad made of toughened glass, face recognition security, a shock-absorbing rubber frame, and far fewer buttons to push.
HP revamps its notebook PC design every few years anyway, and the advent of Intel's second generation Core processors seemed like the right moment for the next redesign, noted Helen Daniel, HP's product manager, Americas Commercial Notebooks, during a press pre-briefing in New York City.
Officially announced on Wednesday, the new design for HP's EliteBook and ProBook business notebooks -- FORGE -- is aimed at lengthening the lifetimes of HP's PCs while also giving them a sexier look-and-feel.
Although companies are replacing desktop PCs with laptops left and right, IT managers complain that notebooks are a lot more likely to break, Daniels noted.
Businesses also face an increasingly style-conscious workplace. Some employees, especially those in their twenties, would rather bring in consumer notebooks from home than be seen in public with clunky-looking business machines, she suggested.
In a series of hands-on demos at the briefing, HP showed off the new trackpad and other new features in the EliteBook p-series and ProBook b-series and s-series models.
The much bigger trackpad in the new models is meant to make it easier to perform multitouch functions such as rotate, pinch and zoom, said Kyle Thornton, category manager, emerging products in HP's PSG Business Notebook division. Partly to accommodate for the trackpad's larger size, HP has moved the fingerprint reader closer to the typing keypad.
HP has also replaced the Lucite used in previous trackpads with chemically strengthened glass. When I touched the new trackpad, it literally felt as smooth as silk.
Meanwhile, HP has cut down on keyboard clutter by reducing the numbers of function keys above the keypad from about ten to around three or four, depending on model. Yet all models feature HP's QuickWeb 3 function key for fast Web access, said Sarah Bussell, senior manager of product marketing for business notebooks.
In the interests of laptop longevity, all of the laptops come in an "incredibly strong and enhanced" DuraCase chassis made of magnesium and aluminum, I was told. The chassis are metallic in color, but vary in tone according to model.
HP is also introducing a double-shot rubber frame called DisplaySafe to protect the laptop, a more durable hinge, and a battery lock called FitTight to keep the battery in place even if it falls off a car into the parking lot, for instance.
HP seeks to achieve further strengthening through the use of a single slide-out back panel, instead of the separate components in back that are traditionally used in laptops for swapping out batteries, memory components, processors, and so on.
I experienced some concern that this single panel might turn into a single "point of failure" in the hands of novice users. Yet Daniels assured me that IT managers can lock the panel, if they want.
<!image id=6033 center>
Meanwhile, <!article id="1298370998">like Lenovo, HP is touting its top-of-the-line Sandy Bridge notebooks as capable of achieving up to 30 hours of battery life through the use of extended life battery slices.
Priced starting at $999, HP's new 14- and 15.6-inch p-series notebooks come standard with Intel HD graphics, but an option will be available for AMD Radeon HD 6470M discrete graphics.
The more budget-minded ProBook b-series, which starts at $799, will be offered in 13.3-, 14-, and 15.6-inch form factors. The b-series models will come standard with features like a Media Card Reader and SRS Premium Sound. An HD Webcam will be optionally available.
The multimedia-oriented ProBook s-series, tailored to both office and home entertainment use among small businesses, features an HDMI port for TV connectivity plus the ArcSoft TotalMedia suite for playing and creating video and audio files. Priced starting at $579, the s-series models will sport display sizes ranging from 13.3 to 17.3 inches.
Across all three laptop series, HP plans to augment its existing fingerprint recognition with tougher-to-spoof face recognition biometric technology, Thornton said.
Set for shipment on March 15, all of HP's new business laptops will be available with second-generation Intel Core i7, i5 and i3 processors. HP will also offer Intel Celeron processors as an option for the ProBooks.