New features in iOS 4.3 that the iPhone 3G will never have

Along with the iPad 2 on Wednesday, Apple unveiled the next version of its mobile operating system, iOS 4.3. Though these features were revealed back in a beta version in January following the launch of the CDMA iPhone 4, this is the first time Apple officially presented the new features.
According to Apple, iOS 4.3 will be available to iPad, iPad 2, iPhone 3GS, iPhone 4 (GSM model), and third- and fourth- generation iPod Touch devices as a free software update on Friday, March 11.
This means the iPhone 3G and the second generation iPod Touch are now effectively retired. In honor of that fact, here are some features that iOS 4.3 provides that those devices will never get...
iTunes Home Sharing
Home Sharing is an iTunes-based music, movie, and TV content sharing system for local networks that lets users share their iTunes media library with any other iOS device on the same Wi-Fi network.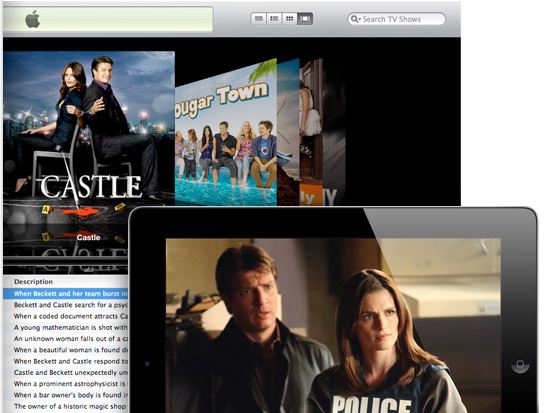 AirPlay update
AirPlay, the feature that lets iOS users wirelessly share content with their Apple TV, has been expanded in iOS 4.3 to include H.264/AAC video from third-party apps and websites, as well as videos from the Photos app and previews from the iTunes app. To prevent trouble with content owners, AirPlay looks for an authorization tag whenever it streams a file from third-party sites, meaning by virtue of adding a single tag, this feature can be blocked.
New Browser
The Nitro Javascript engine behind Safari's Webkit browser has been updated, promising a faster browsing experience.
Personal 3G Hotspot
This was one of the features that was revealed with Verizon's iPhone; it lets up to five devices tether to an iPhone 4's data connection. Unfortunately, five devices cannot all connect the same way, and any more than three connected devices must use a combination of Wi-Fi, USB, or Bluetooth.
Four/Five-finger gestures
In the beta of iOS 4.3, new multi-finger gestures were uncovered, one of which, the multi-pinch for closing an app and returning to the home screen, has caused some to speculate that future iOS devices would eliminate the iPhone/iPad/iPod Touch's only button. Other gestures, such as the multi-finger upward swipe, and the multi-finger left or right swipes, are dedicated to cycling through running applications or viewing the multitasking bar.