You can blame Apple and China for slowing PC shipments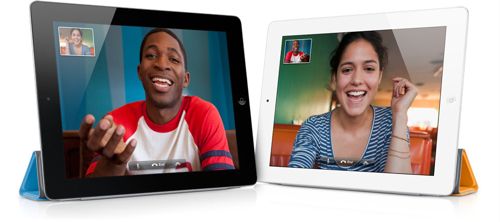 A year ago, PC shipments were on the rebound. The recovery is over for consumers, according to Gartner, which today lowered its global PC forecast for this year and next. PC shipments aren't going to be bad, just not as good. You can blame Apple and China.
Gartner lowered 2011 PC shipment growth by about a third -- 10.5 percent down from 15.9 percent. The analyst firm now predicts 387.8 million PCs shipped globally this year. Gartner expects 440.6 million PC shipments in 2012, with growth lowered much less -- 15.9 percent to 14.8 percent.
Fourth-quarter 2010 PC shipments foreshadowed today's forecast change; global PC shipments fell below Gartner and IDC expectations. Both analyst firms identified tablets, which really meant iPad, as a contributing factor during Q4. Gartner reiterated demand for non-PC devices as a factor negatively affecting 2011 shipments. Slower sales in China is another.
"These results reflect marked reductions in expected near-term unit growth based on expectations of weaker consumer mobile PC demand, in no small part because of the near-term weakness expected in China's mobile PC market, but also because of a general loss in consumer enthusiasm for mobile PCs," Ranjit Atwal, Gartner research director, said in a statement.
Portable PCs, netbooks as well as notebooks, have driven PC shipment growth for about half a decade. Now suddenly, other mobile products are competing with portable PCs. For example, smartphone shipments exceeded PCs in fourth quarter --  100.9 million to 92.1 million, respectively, according to IDC.
"We expect growing consumer enthusiasm for mobile PC alternatives, such as the iPad and other media tablets, to dramatically slow home mobile PC sales, especially in mature markets," George Shiffler, Gartner research director, said in a statement. "We once thought that mobile PC growth would continue to be sustained by consumers buying second and third mobile PCs as personal devices. However, we now believe that consumers are not only likely to forgo additional mobile PC buys but are also likely to extend the lifetimes of the mobile PCs they retain as they adopt media tablets and other mobile PC alternatives as their primary mobile device. Overall, we now expect home mobile PCs to average less than 10 percent annual growth in mature markets from 2011 through 2015."
Like I asserted last month: "The PC era is over." It's not like the PC goes away, just that its computing and informational relevance diminishes before cloud-connected mobile devices. The process starts with people buying a smartphone or tablet to augment an existing PC rather than to replace it.
What does all this mean for Microsoft, which fortunes are steadfastly tied to personal computers? Enterprises are still replacing older PCs running XP with Windows 7. That's the good news. The bad: "However, even in the professional market, media tablets are being considered as PC substitutes, likely at least delaying some PC replacements," Raphael Vasquez, Gartner senior research analyst, said in a statement.
Gartner raises a question without answering it. The analyst firm revised its PC forecast in part because of the influence of tablets -- consumers buying them or "taking a wait-and-see attitude" before choosing new portable PC or tablet. So if media tablets are suddenly so important to consumers, what does that mean for another Gartner forecast? Last month, its analysts said that in 2011 consumers are more likely to buy a smartphone than any other device. Tablets ranked sixth, behind ebook readers, in Gartner's study of Americans' buying intentions. Portable PCs were second. The point: As the transition between the PC and cloud-connected device eras proceeds, forecasting shipments will be increasingly harder. My rule of thumb: Assume PCs shipments will be forecast too high and smartphones and tablet forecasts will be too low.
I first asked the PC cannibalization question in April 2010. There's little doubt now that iPad has cannibalized PC sales or at least delayed consumer (and even some business) purchases. Remember, cannibalization doesn't necessarily mean replacing an older PC but replacing a newer PC purchase with cloud-connected device.
So I have to ask Betanews readers: Will your next computing purchase be PC, smartphone or tablet? Please answer in comments.