Japan disaster damage: Toshiba, Fujitsu, Casio, Panasonic, more report

Dozens of electronics and technology companies with headquarters and facilities in Japan have issued initial damage reports in the wake of Friday's catastrophic earthquake and the subsequent tsunamis which resulted in major flood damage, providing the first look at the damage to the country's tech economy.
Currently, most companies are still assessing damages and promise to keep conversant with shareholders as the situation in the country is still unstable.

Panasonic, consumer electronics and computer company, and parent company of Sanyo/Kyocera, has facilities in Sendai and Fukushima that have sustained serious physical damage, including collapsed ceilings and walls and some structural fires. Due to rolling blackouts and requests to cut power by Tokyo Electric Power Company (TEPCO), the Sanyo factory ceased operations early on Monday, and all electric advertising for the company has been powered down since Saturday.

Toshiba
has also complied with TEPCO's requests, and closed all of its factories, but kept its headquarters and "those business operations related to essential services" open.

Hitachi
on Monday confirmed that six of its production bases, mostly in the Ibaraki prefecture, have sustained damages. The company said it is still assessing damages, but the divisions affected include Power Systems, Urban Planning and Development Systems, Information & Control Systems, Appliances, and Automotive Systems.

Casio
said that under the current circumstances, it must complete inspection and assessments before the company feels it can safely reopen its facilities. Because of the unreliability of electricity, and continually developing situation with aftershocks, the company says it will update further at a later time.

Canon
, like Hitachi, has suspended all operations indefinitely except for those in its headquarters so that the company may determine its options. Additionally, Canon said that it will consider moving production to "alternate sites that were not damaged by the earthquake" if production is suspended for a month or more.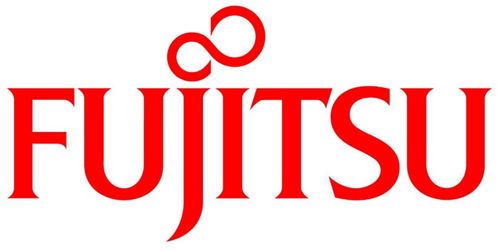 Fujitsu
reported damages in its Semiconductor plants in Iwate and Fukushima prefectures, as well as to its Integrated Microtechnology plants in Miyagi and Fukushima. The company says there are damages to the ceilings, walls, and drain pipes of the Fujitsu Group's plants and offices which have affected business operations and damaged production equipment. The total loss and the impact on profits is currently unknown.

Nikon
has suspended operations of four of its groups located in Miyagi and Tochigi Prefectures, and on Monday confirmed some injuries among group employees. The company says it is "endeavoring to normalize our business as early as possible through our Business Continuity Management teams established in each in-house company."

Fuji Xerox
, like Panasonic, has cut off all of its outdoor advertising for Fujifilm and will be tailoring its operations to rolling blackouts. The company did not announce any significant damages to its assets yet, but instead announced a relief package totaling 770 million yen including donations of diagnostic ultrasound systems [
Fazone M
] and masks for dust and virus protection [AllerCatcher,
Daiwabo Co.
] for those affected by the earthquake.
While Japan's Nikkei index fell some 633 points (6.18%) and the Topix index dropped by 7.5% on Monday, the Japanese central bank has injected an estimated 15 trillion yen to stabilize the market.
"In order for Japan's economy to overcome deflation and return to a sustainable growth path with price stability, the Bank will continue to consistently make contributions as the central bank through the three-pronged approach of pursuing powerful monetary easing consisting of comprehensive monetary easing, ensuring financial market stability, and providing support to strengthen the foundations for economic growth," a statement from the Bank of Japan Monday afternoon said. "The Bank will continue to carefully examine the outlook for economic activity and prices, and, if judged necessary, take policy actions in an appropriate manner."