3 years and 1 million boxes later, Roku players finally come to nationwide retail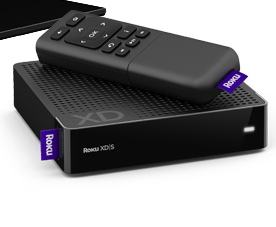 Even though they were only sold directly to consumers, Roku's streaming set top boxes managed to become <!article id="1285206351">fierce competitors in the connected media player category against AppleTV, Boxee, WDTV, and countless others. Roku announced on Wednesday that the Roku XD streaming player will finally be available in retail nationwide through a partnership with Best Buy.
"Having sold over 1 million Roku players through online sales only up until now, we are incredibly excited to announce our entrance into brick and mortar retail with nationwide availability from the preeminent consumer electronics retailer," said Anthony Wood, founder and CEO of Roku, Inc.
In late 2010, Netgear-branded Roku boxes began to appear at retail outlets such as Fry's, Radio Shack, BJ's Wholesale Club, and even Best Buy. However, these products were the result of a <!article id="1288211237">licensing deal for the Roku Streaming Media Player platform, so Wednesday's announcement has the important distinction of introducing the first Roku-only branded player to be sold at retail.
Best Buy is carrying the <!external href="http://www.bestbuy.com/site/Roku+-+XD+Wireless+Digital+Media+Player/2141036.p?id=1218312218022&skuId=2141036&st=roku&cp=1&lp=1">Roku XD 1080p HD streamer with 802.11n support and Instant Replay for $79.99 both in stores and online.