Technology's most blatant design copycats

Imitation, as the old saying goes, is the highest form of flattery. But when it comes to technology, imitation is sometimes more of a sad replacement for innovation. Today, it seems every tech imitator gets labeled a "killer" of the product it's imitating...be it an "iPhone Killer" a "Twitter Killer," or a "Google Killer," we hear it all the time.
Here's a look at some of technology's most blatant design knock-offs that are not likely to ever be honored with the title of "killers."
Mobile Phones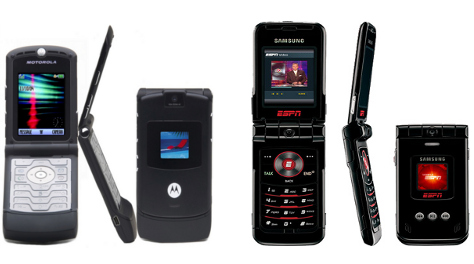 The Motorola RAZR debuted in 2004 and shifted the way the world viewed "flip phones" by making them thinner, flatter, and wider. After the RAZR proved to be a hit, phone manufacturers like NEC and Sanyo, started churning out their own takes on the design. While Samsung's RAZR clone (SGH-A900) was no more blatant than the others, Samsung's position as Motorola's chief competitor in the mobile phone space makes it just a bit more sad.
Cameras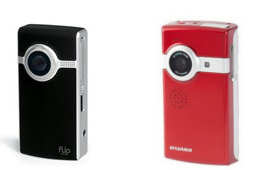 The Pure Digital Flip pocket camcorder was already a household name when the company unveiled the Flip Ultra in 2007. This streamlined video camera went on to become the best selling camcorder of all time on Amazon.com, and proved there was a market for USB-enabled "YouTube cameras." In 2009, when Sylvania released the DV-2100, the inspiration behind the device's design was quite plain.
Video Games


Early video gaming was all about cloned gameplay, so there was no shortage of Space Invaders and Pac Man rip-offs during the age of arcades. This trend continued into home video gaming whenever consoles or home computers couldn't secure licensed versions of particular titles (see: Muncher, Munchy, Jelly Monsters, etc.) However, none of these can quite compare to the mother of all rip-offs, a Super Mario Brothers clone called The Great Giana Sisters, which brought the extremely popular Famicom/NES title to the Commodore 64. Nintendo sued the game's maker Rainbow arts, and the title was pulled from the market. Interestingly, however, the sisters were eventually ported to the Nintendo DS in 2009.
Computers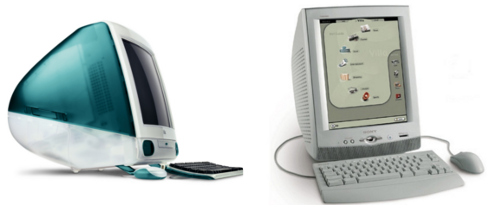 Sony's eVilla was a part of the short-lived Internet appliance fad around the turn of the millenium along with the 3Com Audrey, Netpliance iOpener, and Intel Dot.Station. Unlike those devices, which offered their own unique design, Sony's eVilla looked conspicuously similar to Apple's iMac, which was a breakout hit just two years before for being an affordable "Web computer."
With a 266 MHz Geode GX 1 CPU, 64 MB DRAM, and 24 MB of flash memory, eVilla had NO HDD, only a slot for Sony's Memory Stick media. Meant to be used in conjunction with an Earthlink subscription, the eVilla was pulled after just 18 months.
Search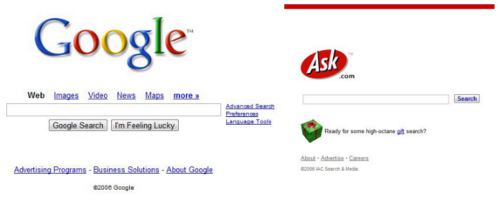 After turning PG Wodehouse's famous valet Jeeves into a Web search icon, AskJeeves.com retired the cartoon Jeeves in 2006, and became Ask.com. In addition to losing its mascot, Ask also eschewed all of the buttons it once used, in favor of a design that could only be called...Google.
Apparel


Vibram Five Fingers shoes gained a significant amount of popularity in tech circles several years ago and have been seen on the feet of tech impresarios like Google co-founder Sergey Brin and Betanews' own Nate Mook. In February, sneaker company Fila launched its own line of footwear under the name "Skele-Toes" which could easily be mistaken for Vibram's eye catching product. The company has put a considerable amount of advertising money behind the line, and your humble author has been driving past a billboard for them every day for the last month. While these aren't tech products, they were admittedly the inspiration for this article.
If you remember a product that was a similarly egregious copycat job, add your comment below, or let me know on Twitter (@timconneally) so I can add it to the story.