Dish's Blockbuster buy: A box office bomb?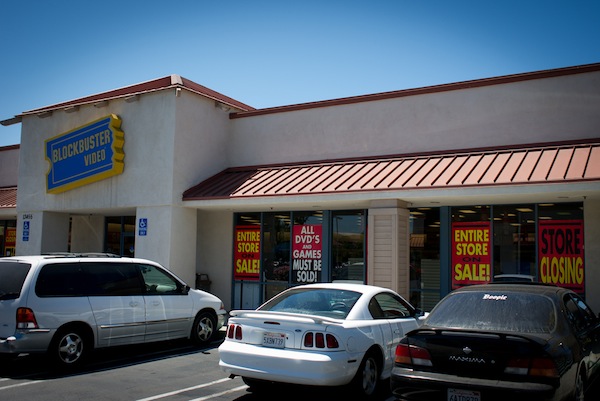 Dish Network has won the auction to acquire nearly all of the assets of bankrupt national video store chain Blockbuster Inc., the satellite television company announced on Wednesday.
Dish Network expects to pay a mere $228 million in cash to acquire Blockbuster's 1,700 retail store locations, its brand and trademarks, and its alternative video delivery methods, such as its DVD-by-mail business, retail kiosk, and streaming video on demand services. The deal will close in the second quarter of this year.
Blockbuster has been in steep decline for the last five years as the physical video rental trade <!article id="1236366562">lost profitability. By 2009, the company had <!article id="1239110048">filed documents with the U.S. Securities and Exchange Commission which warned "we may not have the adequate liquidity to fund our operations as a result of not meeting our projected financial results."
A little more than a year after serious financial restructuring, shares were consistently valued at less than a dollar, and the company's stock was delisted from the New York Stock Exchange.
Toronto-based market research firm Convergence Consulting Group Ltd. <!external href="http://www.convergenceonline.com/downloads/NewContent2011.pdf">issued a report yesterday which forecasted a nearly 50% decline in retail store-based video rentals this year alone, to where store revenues drop well below by-mail rentals and only barely do better than rental kiosks.
"Kiosk and Mail DVD/Blu-ray Rental offer a lower-price value proposition than Store or Online transactional Rental, and have thus radically altered the Rental channel while negatively impacting DVD/Blu-ray/Download sales," the report said.
As of Wednesday morning, Netflix shares were trading at $246.29, bringing the company's market cap up to $12.76 billion.