T-Mobile's 'new' unlimited plan, now with more throttling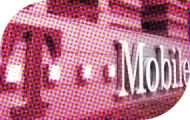 Despite being in the midst of a <!article id="1300649912">$39 billion merger with AT&T, T-Mobile is still moving forward with business as usual. The carrier announced Thursday a new cheaper unlimited plan, however with some important caveats, including throttling for heavy data users.
The plan will cost $79.99 per month, and included unlimited voice, data, and text and picture messaging. On average, the carrier says subscribers will save up to $350 yearly when compared to competitors' plans. Customers will only have a limited time to to sign up for the new plan, although an end date was not provided. Both new and existing customers will be eligible.
If a user exceeds 2GB of data, T-Mobile will slow down their connection until the next billing period -- meaning the plan isn't exactly "unlimited" in the true sense. Users will not be blindsided by the data throttle: T-Mobile said it will send a text message to customers approaching the 2GB threshold, and the carrier said most of its 4G customers use 1GB of data or less each month anyway.
Restrictions aren't stopping the company from singing its praises, however. "Consumers today are looking for even more value and flexibility from their wireless plans," said marketing head John Clelland. He argued competitors charge far more for access to their respective next-generation data networks.
Indeed, Verizon now requires smartphone users subscribe to a $30 monthly data plan, and AT&T no longer has an unlimited data plan -- only $25 monthly for 2GB of data and $10 for every gigabyte thereafter.