Samsung: We'll hook Europeans on our TVs by giving them a 3D channel

ALICANTE, Spain -- 3D TVs aren't ready for prime time, so to speak. They'll let you watch Avatar at home in all its epic Cameron-esque glory. But you gotta wear glasses, and there isn't much programming. As a result, TV makers have found themselves ahead -- way ahead -- of market demand. It's that old chicken and egg conundrum: Which comes first, the applications or devices/platform?
The 3D device/platform is there, from the likes of Samsung or Sony but where's the content where you really need it -- in the living room during prime time? Then there are those godawful glasses. Thankfully, no one needs see them in the comfort of your cozy chair, unlike the crowded theater.
So it's not surprising that television set manufacturers are doing everything they can to whet our appetites for 3D TV. Latest example: During a briefing as part of a preview press conference here for Berlin's IFA international consumer products trade show in September, Samsung announced it will launch its own 3D-on-demand channel in Europe soon -- and some of what it's going to offer will be free.
Samsung's try-it-you'll-like-it move is part and parcel of a huge marketing push that all the big TV makers are mounting, and in some ways it mimics what rival Sony has been doing in the United States by sponsoring 3D broadcasts of major sporting events. At the same time, Samsung also said it was drastically reducing its prices on glasses in Europe. It will sell two pairs for €79, or about $112 U.S. dollars.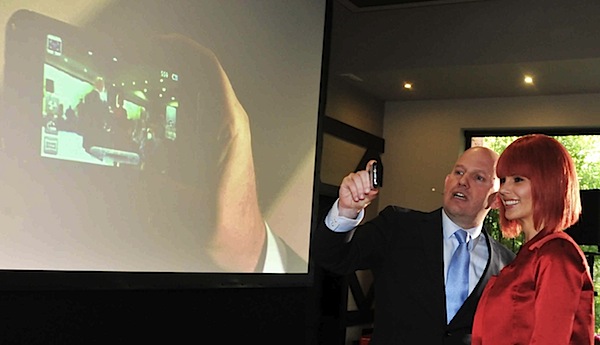 During the briefing Samsung also put a finer point on the pitch it's going to make to consumers as they head into the holiday shopping season. And TV is only part of the story. Samsung European marketing director Michael Zoeller rendered in real terms what Samsung has been describing as its "Nth-screen" strategy. Samsung's product line sweeps the spectrum -- smartphones, printers, displays, PCs, tablets, cameras and TVs. Any single consumer and household seems to have ever more of these display screen devices, on and on to a metaphorical infinity. Hence the "nth."
Samsung believes the holy grail isn't just selling these gadgets to you and me solely and simply unto themselves but connecting them to each other in any configuration and not necessarily with a TV as the hub. While Samsung sported its new D8000 SmartTV, Zoeller used his Samsung smartphone to remotely zoom and snap a photo of himself from 20 feet away with a Samsung SH 100 WiFi camera.
Better together isn't a new pitch -- Sony is talking similar product synergies. But creating them around a 3D-capable TV like the D8000 is another way to solve the chicken-and-egg problem, by giving consumers other reasons to buy into the platform.
Disclosure: IFA paid travel expenses and accommodations for the event it sponsored and Patrick Houston attended.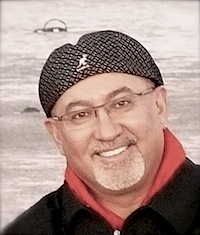 Patrick Houston is the editorial director of NetShelter Technology Media, in which Betanews is a partner. He is a long-time tech journalist who, prior to NetShelter, served as the editor in chief of CNET.com, and the general manager for Yahoo's tech channel.