Tagged buys Digsby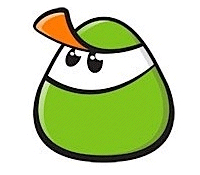 San Fransisco-based social network Tagged has announced that it will buy the popular Social/Instant Messaging Client digsby.
Digsby is a multi-platform Social and Instant Messaging Client available for Windows (eventually <!external href="http://www.digsby.com/signup/maclinux/?os=mac">due on Mac and Linux) and brings a combined buddy list for all your AIM, MSN, Yahoo, ICQ, Google Talk, Jabber and Facebook Chat Accounts. Not only that, digsby delivers everything important from your Facebook, Twitter, MySpace and LinkedIn accounts and has a fully featured email client integrated. With more than 3 million registered users as of today it will remain a standalone product in the 100 million user community Tagged.
Greg Tseng, Tagged CEO, aims to incorporate features into Tagged over time saying "They have expertise and technology in real-time communications which we want to use to push into instant messaging, group chat, video chat, etc. IM is our most requested feature on Tagged."
Get more applications news like this at Software Crew.