SPC Music Sketchpad: one of the best Android music apps yet

Music creation apps on Android, be they beatmakers, step sequencers, drum machines, or virtual synths, are pretty rare for as advanced as the platform has become. Despite the thousands of Android users, the platform is nowhere near as robust as iOS for the musically inclined.
But that isn't to say there aren't many potential Android musicians out there. Quite the contrary, I know there is a big potential audience to be had (at least anecdotally,) because most of the traffic on my Android-specific blog goes to my music app reviews.
It's a shame, therefore, that those users who are hungry for sophisticated music apps for Android still have relatively little to choose from.
Fortunately, German app developer Mikrosonic is on top of things, and has in the last year released two beautiful Android music apps: RD3 Groovebox and SPC Music Sketchpad.
Together, they amount to nothing less than the best music workshop on Android thus far.
Let's take a look at the newer of these apps: SPC Music Sketchpad, which the Mikrosonic team just updated to version 1.0.5 on Wednesday.
What is it?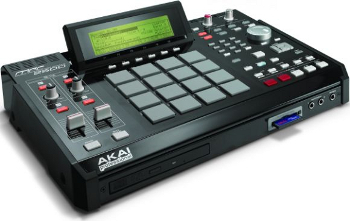 In the simplest terms, SPC is a virtual Akai MPC, the extremely popular sample-based musical instrument that has become a cornerstone of hip-hop and electronic music.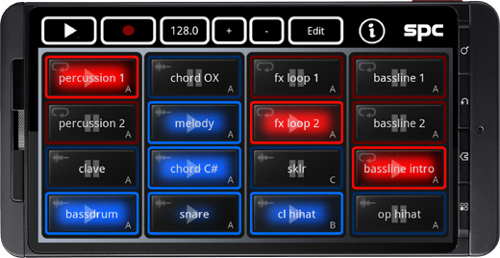 Like the MPC, SPC is a grid of pads that trigger audio samples and loops. When these sixteen pads are filled with samples and loops, the layout can be saved as a "scene." The default scene is comprised of some rather bland loops, but these can be replaced by user-created loops from RD3, Mikrosonic's other product, from pre-made "scene packs" from Loopmasters, or whatever samples the user might have saved to his SD card.
What can I do with it?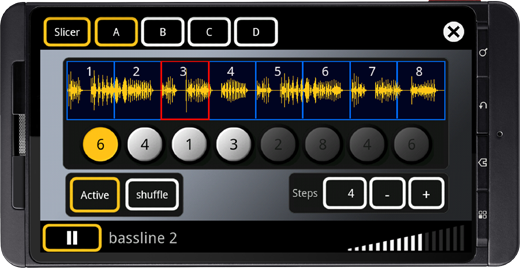 Besides triggering samples and layering them on top of one another, SPC also lets the user build sequences step by step or live, or to chop up loops and build up to four different 8-bar patterns based on the chopped-up loop. It should feel familiar to anyone who has used a live sampler like an MPC or a software variant like Ableton Live or even the rare Sony PSP game Traxxpad. For users who have never dealt with such products, SPC doesn't have much of a learning curve. If my rather recursive description of how SPC works doesn't quite make sense to you, check out the video embedded below. Seeing the app in action makes its functionality instantly clear.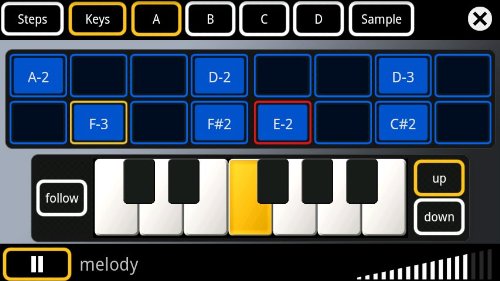 What's new in version 1.0.5?
The first update to SPC since it was released a few weeks ago has expanded its UI to take advantage of both 7" and 10" Android tablet screens, giving it a major boost into the tablet space. Further, each pad has been given the ability to be triggered as a solo, and the scene editor function has been tweaked and sped up.
SPC Music Sketchpad requires Android 2.1 and above, and a device running an ARMv7 processor. It is available right now in the Android Market for $5.70 and Amazon App Store for $4.99.
Mikrosonic's Android music apps are definitely mandatory downloads for anyone who is longing for an elegant and attractive way to make music on the go.
In my experience (I daresay I've tried EVERY music creation app on the Android platform,) Mikrosonic's RD3 and SPC have been the strongest music apps to launch thus far.