How the iPhone has changed music

The creative end of the music industry is drawing ever closer to a nexus: a point where composing, recording, distributing and publicizing music meets. You could be holding it in your pocket right now, and it's not the same point of convergence sold by the ounce that drove the industry in the past. It's the ubiquitous, lionized, and oh-so-lucrative iPhone.
Recording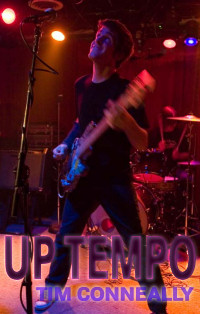 Recording tasks that were once executed by huge studios are being accomplished in smaller and smaller settings: the demo studio was supplanted by the home studio, which was in turn replaced by the even smaller PC/laptop studio. Indie pop band The 88 made the next step down and recorded with just an iPhone. The band recently released a single called "Love is the Thing" that was recorded entirely on the $9.99 iPhone app by Sonoma Wireworks called Four Track. The group recorded sixteen individual audio tracks entirely with the iPhone's standard mic and dumped them to Pro Tools for mixing via the software's Wi-Fi export feature.
While The 88 are nowhere near the esteem of the Beatles in 1967, they've certainly crossed the Sgt. Pepper four-track threshold.
Music Videos
The 88 has snagged the title of first major label single to be recorded entirely on the iPhone, but there are now at least four videos on YouTube claiming to be the first music video shot entirely with the iPhone's camera. This week, musicians BJSR , Ryna Perez, and XFYA have all thrown their hats into the ring as the first iPhone 3GS music video. Last year, a rapper going by the name of GoshONE went for the title of first iPhone video altogether and apparently has no contenders.
Like the 88's musical composition, the aid of talented performers and a healthy dose of post-production go a long way to make BJSR's video stand out from the rest.
Instruments
Since the iBand viral video broke last year, showing what could be done with iPhone apps Pianist and Pocketguitar (and the help of the spacey sounds of Electroplankton on the Nintendo DS), there have been hundreds of musical instrument apps, and several groups making a sincere attempt at giving the iPhone credibility as an instrument.
On one end, there's the Stanford Mobile Phone Orchestra with Ge Wang, designer of the ocarina app, that creates improvised musical compositions with its own software. On the other end, there's pop group The New Mentalists, a London-based all-girl band that put their iPhones to the test by performing a live cover of MGMT's "Kids".
The video of The New Mentalists is really quite entertaining because it hearkens back to the confusing live shows from electro-pioneers Kraftwerk, where four musicians must perform on instruments where there is no precedent for rockstar posturing and no pre-defined emotive gestures. It's awkward, but still inspiring.
Promotion
Where artists used to have to print up thousands of flyers, send out mailers, and take out ads to keep the world informed of their activities, now they just release an iPhone app. Last year, for example, established Indie band Death Cab for Cutie released their own app to stay in constant touch with fans to let them know of their show dates, song releases, and show exclusive photos and video.
Now, this template is being used to acquaint the public with artists who haven't quite hit it as big as Death Cab. Twenty-year old UK electro-rapper Master Shortie has released an iPhone app as a run-up to his debut album where users can play with him like an action figure, dressing him up and playing his catchphrases. The app also comes with exclusive videos and a direct connection to his tweets. Similarly, singer-songwriter Alana Grace is using a new iPhone app to give fans a look into her touring life as she supports her second album, which can be both purchased and listened to on the iPhone.
There really hasn't been anything like this in the music business before. Louis Armstrong couldn't use his trumpet to call his manager and publicize his upcoming shows, and Eddie Van Halen could not play a finger-tapping solo on the camera rig that he mugged in front of for the Jump video. The nucleus of this iPhone/music industry convergence will be the band that does all of this at once. They will play iPhones, record on iPhones, shoot their videos and talk to their fans all on iPhones. They'll probably be scoffed at as a novelty, and won't last for more than a couple of years, but ten years down the line, they will be the next Silver Apples.