Samsung countersues Apple, but not in the US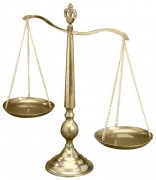 Samsung's relationship with Apple seemingly became even more strained on Friday as the company claimed that the Cupertino company's iPhone and iPad devices infringe on five of its patents. The increasingly bitter feud also presents an even bigger conundrum as Apple is one of the Korean electronics maker's biggest component customers.
While <!article id="1303240208">Apple filed its lawsuit last Friday in US court, Samsung has not as of yet countersued the company here. Instead, its retaliatory suits were filed in three international markets, including South Korea, Japan and Germany. According to reports, the technologies covered include that for transmission optimization and power conservation during use of HSPA technologies, WCDMA data transmission error reduction techniques, and PC tethering.
The company is demanding compensation and a ceasing of infringement on Samsung's technologies.
"Samsung is responding actively to the legal action taken against us in order to protect our intellectual property and to ensure our continued innovation and growth in the mobile communications business," the company said in a statement.
Essentially, Apple accused Samsung of outright copying. Samsung's tablets and smartphones have seemed to take on somewhat of an Apple-like appearance, with the packaging even similar to that of Cupertino. The Korean company's success in the market could have also given Apple some pause, which Samsung's chairman pointed out to reporters.
"When a nail sticks out, [people] try to pound it down," South Korean news accounts reported Lee Kun-hee to have said at Samsung headquarters on Thursday. Regardless of Samsung and Apple's business relationship, Apple at least believes that the similarities are too much.
Acting CEO Tim Cook acknowledged Samsung's importance to the company as a component supplier, but minced no words when it came to the infringement issue in Apple's quarterly results conference call on Wednesday.
"We felt the mobile communication division of Samsung had crossed the line, and after trying for some time to work the issue, we decided we needed to rely on the courts," he told analysts.