Report: YouTube said to be prepping movie rental offering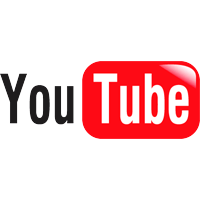 In an effort to stay ahead of current trends in digital content, YouTube is said to be preparing an online movie service <!external href="http://www.thewrap.com/movies/article/youtube-challenge-apple-new-movies-demand-service-??"-hooray-says-hollywood-26788">according to a report on entertainment blog The Wrap published late Monday. The service could start as soon as this week, its sources said.
Titles would be offered the same day that they are available for purchase on DVD or for rental via iTunes, which means YouTube would be able to avoid the so-called "window." Under agreements with the movie studios, Netflix must wait 28 days after the release of a title on DVD before it is allowed to stream them. This has put the service at a disadvantage to its competitors, some of which do not have the same agreement.
Sony Pictures, Universal and Warner have already licensed their content to YouTube, as well as several independent studios, The Wrap reports. The video site has had less success with Paramount and Fox, which have reportedly so far declined, and it is not known whether or not Disney would license its content.
The struggles to bring the movie studios on board sounds a lot like Apple's initial struggles to launch its own service. When the offering first launched in September 2006, <!article id="1158082953">only Disney films were available. It was not until 2008 when Apple <!article id="1200419067">began offering rentals did all major studios license their content to the Cupertino company.
While YouTube has offered some type of rental service <!article id="1264026293">since January of last year, the titles are mostly limited to independent films for the most part. The company is not commenting directly on Monday's reports, however did say it was working to add additional titles to the service. It would not comment on the validity of the report itself.
It is believed that YouTube would initially offer videos on demand, but a Hollywood source said that the company could eventually offer downloadable content. Such a move would be unusual for the company, considering it has built its success on streaming.
Sources did not know how much the site planned to charge for its rentals, but its likely that YouTube would price it close to competitors such as iTunes. Apple currently charges $2.99 for standard rentals, and $4.99 for those in high definition.