Happy day! Playstation Network is back up -- well, almost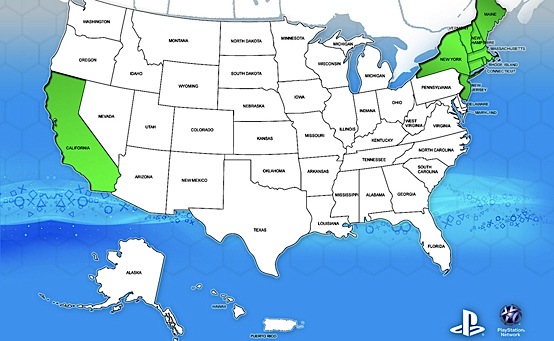 Is the waiting finally over, or is Sony making more promises? Today, the entertainment giant announced partial PlayStation Network restoration, after a 24-day self-inflicted outage. PSN is being restored in Europe and the United States and, at that, on a rolling basis. This evening, I downloaded the necessary PS3 firmware update necessary to access PSN only to be confronted by that nasty "PlayStation Network is undergoing maintenance" screen, now in dark gray instead of the previous grim green. However, before posting the service went live.
In a video message announcing PSN's return, Sony Representative Corporate Executive Officer and Executive Deputy President Kazuo Hirai says that PSN, Qriocity, and third-party services like Hulu and Netflix are being "restored in phases, and I'm pleased to say that the first phase has been launched in most regions of the world." He claims that Sony has been "working around the clock" to bring gaming and media services "back online."
That phase-in is available in my neighborhood, according to a map posted at the Playstation blog, which I've confirmed by accessing PSN. When I started writing this post, the map was pure white. Now New England, New York, New Jersey and California are shaded in.
Hirai reaffirms Sony's previous statement that subscribers will need to create a new password when signing back onto PlayStation Network (I can confirm this). As part of enhanced security features, the password only can be changed on the PS3 where the account was activated or "through validated email confirmation," he explains. PlayStation Store and Qriocity will return "as soon as possible." Which means when? That's an answer Sony isn't giving.
Hackers broke into PlayStation Network between April 17-19 and stole massive amounts of personally-identifying user data. On April 20, Sony voluntarily took down the network, after discovering the hack. The action may have helped prevent further data losses and allowed Sony, third-party security investigators and law enforcement to begin a forensic analysis of the hack. To reiterate: Hackers didn't take down PlayStation Network. Sony did. 
Late last month, Sony promised partial PSN restoration -- gaming, music and video services -- on May 4, a pledge repeated on May 1. But the day passed, and Sony encountered more troubles. The entertainment giant discovered that Sony Online Entertainment also had been hacked. Like PSN, Sony voluntarily took down SOE. Already, Sony revealed that hackers had stolen subscriber account IDs, passwords, addresses and phone numbers, security questions, email addresses and birth dates for as many as 77 million PSN subscribers. Sony has insisted that, despite reports of millions of stolen credit card numbers being up for sale, the data was encrypted. However, the company acknowledged that SOE credit cards were stolen from subscribers in Austria, Germany, Netherlands and Spain.
"We will do everything we can to regain your trust and confidence," Hirai promises. "We also realize that actions speak louder than words...We've greatly updated our data security systems. These changes were the result of an intensive investigation, aided by some of the most respected forensic and security experts in the compute industry." The changes include:
"Advanced security technology" -- could you be, ah, more specific?
"Increased levels of encryption" -- is that from zero to one?
"Additional firewalls" -- huh, when hackers can bulldoze HTTP or SQL?
"Early warning system" -- what, Sony didn't have this before?
Hirai says that protecting subscribers data is Sony's "top priority." Sony kept PSN and Qriocity offline for so long to rebuild the network with the new security enhancements.
It has been a tough three weeks or so for Sony and its customers. There has been fierce debate about PS3 gamers switching to Xbox, a trend that is more myth than reality. So, is PlayStation Network back up where you live, or is it still down? Is your confidence in Sony and PSN restored? Please answer in comments.
Update: As of 3:03 a.m. ET, May 15, Sony's PSN map showed the service back up and running in the United States and Canada.