As Adobe gets sued for killing FreeHand, Corel gently offers its alternatives

A group representing over 5,000 users of vector drawing software FreeHand has filed a class action lawsuit against Adobe Inc. in the California District Court for antitrust violations.
Adobe almost acquired FreeHand in 1994 when it acquired Aldus, but the Federal Trade Commission put a decade-long moratorium on the acquisition. Like clockwork, when Adobe acquired Macromedia in 2005, it acquired FreeHand, because Macromedia had absorbed FreeHand's then-owner Altsys.
The vector graphics software was then shelved in 2007. Adobe, meanwhile offered similar functionality in its Illustrator product.
The group of FreeHand diehards, which calls itself "Free FreeHand," complains that Adobe effectively killed its superior competitor by using exclusionary and anticompetitive tactics.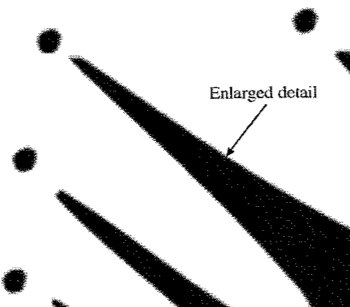 A close-up image of Photoshop vector enlargement taken from Free FreeHand's complaint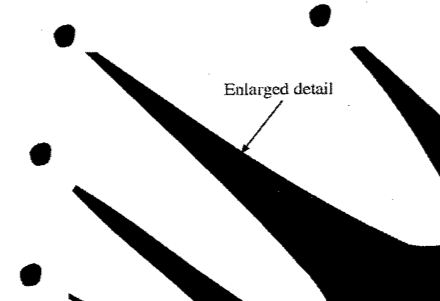 A close-up image of the same vector enlargement, but in FreeHand MX
"Our wish is a simple one: For those who still use FreeHand today (and don't want to use Illustrator, possible reasons for which are myriad) the application must be brought up to date and maintained, i.e. known bugs fixed and made to work natively on current operating systems. We don't believe this is asking too much," says the group's mission statement.
The complaint mentions CorelDRAW and Corel PHOTO-PAINT by name as Adobe Illustrator's sole competition in the professional vector graphics software business, but because Corel doesn't make these products for Mac OS, Adobe could be said to have a monopoly in the non-Windows market.
Coincidentally, Corel has launched a new edition of its CorelDRAW Graphics Suite X5 which packages CorelDRAW Graphics Suite X5 and Corel Painter 11 with a Wacom Intuos 4 pen tablet and a pack of free vector images from Fotolia.
"We wanted to provide our users with complementary tools that enable more creative possibilities. By combining each of the four creative powerhouses in a value-based bundle, we're helping our users to discover new and more productive ways to approach art and design," said CorelDRAW senior product manager, John Falsetto, in a statement on Thursday.
Though Corel doesn't directly address the FreeHand user community in today's announcement, their extreme loyalty makes them very desirable potential customers who are very close to re-entering the market. Even on the Free FreeHand site, they describe themselves as "hanging on the edge" of software incompatibility with every new OS refresh.