E-books now more popular than books, says Amazon

In three and a half years, Amazon's Kindle has grown from a single dedicated e-reader to a full-blown e-book platform available on nearly every popular operating system. Today, Amazon announced that Kindle-format e-books have finally begun to outsell traditional paper-bound books.
Since April 1, 2011, Amazon has been selling 105 Kindle books for every 100 print books it sells. It's only a small lead, but just one year ago, Amazon was only selling 60 Kindle books to every 100 paper books, so sales growth has been extremely rapid.
2011 has actually been the year of fastest Kindle growth thus far, Amazon reported on Thursday; and Kindle titles have been selling at triple the rate of 2010.
"Customers are now choosing Kindle books more often than print books. We had high hopes that this would happen eventually, but we never imagined it would happen this quickly - we've been selling print books for 15 years and Kindle books for less than four years," said Amazon Founder and CEO Jeff Bezos.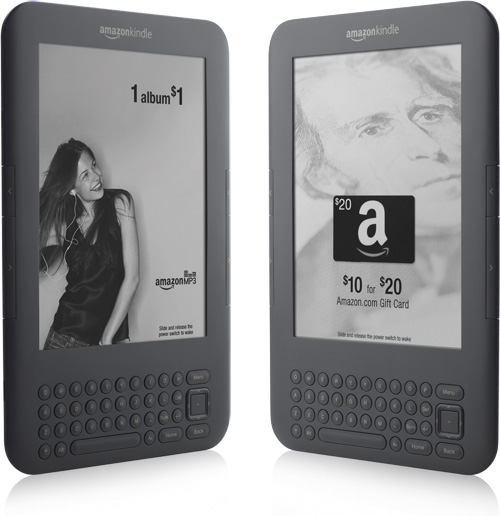 Amazon recently announced the cheaper, ad-supported Kindle "with Special Offers" has become the best-selling Kindle in just five weeks of availability, and Amazon's "Buy Once, Read Everywhere" policy has encouraged users of most popular mobile devices to pick up Kindle literature, but this surge in buying may be attributed to something else: an increase in content.
So far this year, more than 175,000 books have been added to the Kindle Store. As of today, that's a rate of 1,268 new books every single day.
With easy storage, transportability, interactivity and lending/sharing for readers, and an established self-publishing platform and clear royalty structure for publishers, Amazon looks to have carved out a comfortable place for Kindle in the world of literature.