Ballmer: 500 new 'features' in Windows Phone 7.5 "Mango"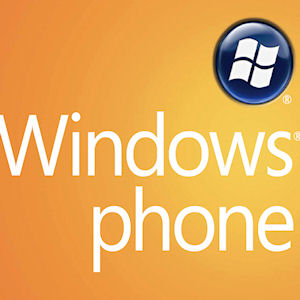 Microsoft CEO Steve Ballmer told attendees of the Japanese Microsoft Developers Forum Monday that the next version of Windows Phone -- codenamed "Mango" -- will contain approximately 500 new features. Ballmer was light on specifics, although rumors may provide some insight.
Mango is expected to include support for multitasking, as well as better integration with Microsoft's Office productivity suite. Internet Explorer 9 will also ship with the new OS, and e-mail will be enhanced with better search and a new thread view. People Hub is also expected to pick up Twitter support.
The Redmond company has a press event scheduled for Tuesday morning in New York City. While it appears that the majority of the event will revolve around the software, some rumors have indicated that Microsoft may use the setting to promote new phones or possibly even a new manufacturing partner.
With iOS and Android continuing to dominate the smartphone market, Microsoft has found itself scrambling to attract what little consumers there are left. It <!article id="1283374431">completely redesigned its operating system last fall in an effort to attract new users, and generally got high marks for its work.
Consumers didn't bite, however: <!external href="http://technologizer.com/2011/05/19/android-global-share-quadruples-passes-symbian/">according to Gartner, in the first quarter of this year, only 1.6 million of the 100 million smartphones sold worldwide were powered by Windows Phone. By any stretch of the imagination, that's pretty much a failure.
Mango may be a step in that direction, especially since it is the first version of Windows Phone that will make it onto Nokia phones <!article id="1297458703">under their new partnership. It is thought that CEO Stephen Elop may make an appearance in order to show off the Finnish phone maker's first Microsoft-powered devices.