AT&T to launch LTE network this summer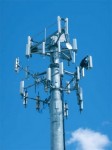 In an effort to keep on par with competitors, AT&T said Wednesday that it plans to launch its LTE network in five cities this summer. The first to receive service will be Atlanta, Chicago, Dallas, Houston and San Antonio, with another 10 cities to follow by the end of the year.
The comments were made by AT&T's business solutions chief John Stankey at a company investor conference on Wednesday. The topic of next generation data played a big part in the company's presentation, as did questions on its <!article id="1300649912">planned merger with T-Mobile USA.
Carriers have been in a rush to label their faster data as "4G." There are three carriers in the US with LTE deployments, one of which is Verizon, which <!article id="1291229247">launched their LTE network in December. T-Mobile also <!article id="1300910713">claims to have 4G service, but it is actually HSPA+, which is technically 3.5G. Verizon's LTE network isn't much faster than T-Mobile, which for purists would mean Verizon doesn't really have 4G either.
Sprint also offers it's own 4G option, coming in the form of WiMax. However, that is not truly a cellular technology: instead voice data travels on the carrier's traditional CDMA network.
AT&T has tied its push towards LTE in with the T-Mobile USA buyout. The company says the combined entity would bring faster data to an additional 46.5 million people it wouldn't be able to cover otherwise, or about 95 percent of the US population.
About 70 million Americans will have access to LTE by the end of the year, AT&T says. Such wide availability may signal that increasing numbers of the carrier's available phones will be LTE-capable, and quite possibly the iPhone.
It is believed that Apple would likely offer an LTE version of the iPhone in 2012: the company has repeatedly said that current chipsets would force the company into "design compromises" that it does not want to make.