Google debuts NFC enabled pay-by-phone system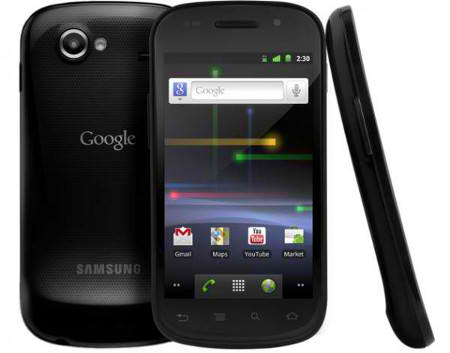 <!article id="1306359140">As expected, Google on Thursday announced Google Wallet, a mobile application for Android that will use near-field communication (NFC) technology to allow users to pay with their mobile phone. The effort is a joint venture between Citi, MasterCard, First Data and Sprint.
Google Wallet is currently in field testing and Google expects to launch it to consumers this summer. Transactions will be secured through the use of an application-specific PIN, ensuring that a stolen phone doesn't subject the user to credit card theft. The first phone to support the functionality will be the Samsung Nexus S, although support for others are expected to be added soon.
"Today, we've joined with leaders in the industry to build the next generation of mobile commerce," commerce and payments chief Stephanie Tilenius said at the event. The day before at the TechCrunch Disrupt conference she had said Google was "making a big bet" on NFC.
The move puts Google and Sprint a year ahead of its competitors. T-Mobile, AT&T, and Verizon teamed up with Discover <!article id="1280788091">last year on Isis, but service will likely not start until 2012. It also gives Android a leg up on iOS and Windows Phone -- NFC has been rumored to be coming to iPhone, but with no definitive date, and Microsoft is <!external href="http://technologizer.com/2011/03/30/report-microsoft-plans-on-mobile-payments-for-windows-phone/">only testing the technology for Windows Phones.
It was originally thought that the service might be limited to those with MasterCards or Citi credit cards. However, Google said during the announcement that it will offer its own "payment card" -- a branded MasterCard in a sense -- which could be funded through several payment methods.
MasterCard already has the NFC-enabled PayPass system, and Google said that its application will work from the outset at these locations. However, as previously reported, the payment service will tie in with Google's advertising offerings. Retailers will be able to offer special deals for customer loyalty as well as discount coupons and the like, which is how the service will be monetized.
Those merchants include clothier American Eagle, fast food locations Jamba Juice and Subway, pharmacists Walgreens and Duane Reade, and retailers Foot Locker, Toys R Us, and Bloomingdales among others.
"This is just the start of what has already been a great adventure towards the future of mobile shopping," the company said <!external href="http://googleblog.blogspot.com/2011/05/coming-soon-make-your-phone-your-wallet.html">in a blog post.