Apple looks to steal Computex and D9 thunder with iCloud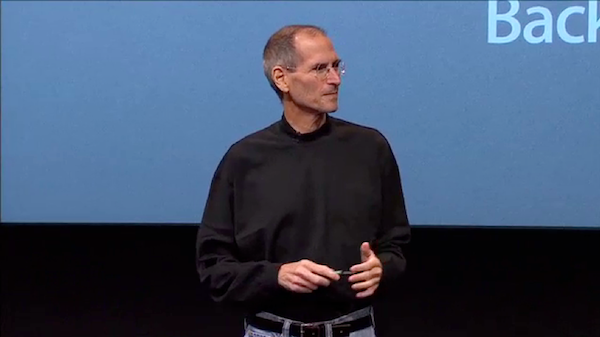 In a simply unprecedented announcement -- well, since founder Steve Jobs' return as chief executive 15 years ago -- Apple tipped off a new product coming next week. Before Wall Street's opening bell this morning, the company dropped a press release explaining that Jobs would present next week's Worldwide Developer Conference keynote and that the new iCloud service would be announced. Jobs and team also will unveil Mac OS X "Lion," which was expected, and the next version version of iOS.
From a competitive buzz perspective, surely Apple is looking to steal some thunder coming from Computex, which opened earlier today in Taipei, and the D9 conference, which starts tonight here in California. Both venues will produce major news ahead of WWDC. Intel kicked off Computex by announcing new chips, a new tablet platform and Ultrabook, a portable category competitively aimed at Apple's MacBook Air and iPad. Google Chairman Eric Schmidt will be D9's first-day headliner. Apple has little to no direct presence at either event.
Rumors about iCloud have been (forgive the pun) floating around for weeks. However, Apple's strict policy against pre-announcing products meant, as is typical, no comment or confirmation about the cloud service. While Jobs has announced new products months before release in the past, with iPhone being good example, it's unusual for Apple to just tip off a product name like iCloud.
Whatever announcements come out of either Computex or D9, particularly if they're cloud related, bloggers or journalists are almost certain to mention iCloud. It's free marketing for Apple, without revealing more than a product name, and overshadows other new products. Microsoft successfully used similar tactic, although revealing much more information, during the 1990s. Then, Microsoft was the big elephant in the room that the news media couldn't ignore.
It's not just iCloud buzz. Jobs has been on medical leave since January, casting a cloud over whether he would present at WWDC. Today's confirmation is sure to stir up plenty of buzz about his health, and so blog posts and news stores, about him, too.
Expect more iCloud rumor stories ahead of Jobs' June 6 keynote than you possibly could want to read, perhaps even for the most ardent Apple fans. Ahead of today's iCloud pronouncement, rumors ranged from cloud music streaming service to MobileMe revamp, or both. We'll know in a week. Meanwhile, Computex and D9 presenters will have to work a little harder to get above the iCloud and Jobs cacophony.