Nokia gives 3 reasons 2011 won't go as well as hoped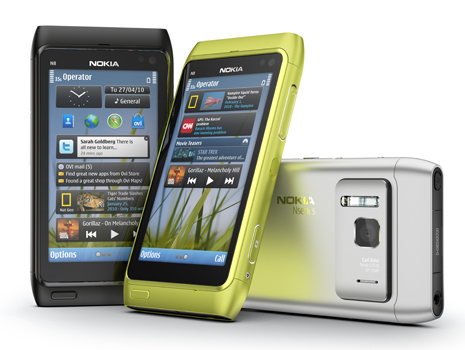 Finnish mobile telecommunications giant Nokia on Tuesday said it has lowered sales projections for its Devices and Services division, and because of this it has dropped its prior full-year projections altogether.
Nokia gave three clear reasons for dropping its net sales outlook to a figure "significantly lower" than its original EUR 6.1 billion to EUR 6.6 billion projection for the second quarter 2011.
1. "The competitive dynamics and market trends across multiple price categories, particularly in China and Europe."
2. "A product mix shift towards devices with lower average selling prices and lower gross margins."
3. "Pricing tactics by Nokia and certain competitors."
In response to these factors, Nokia said it is taking a number of corrective actions.
1. Continuing to invest in, and improve its Symbian lineup.
2. "Taking price actions" on its current smartphone portfolio; presumably this means lowering the price.
3. Intensifying its focus on retail point-of-sale marketing. Or, stated another way, improving its marketing presence inside mobile carriers' stores.
4. Shipping more new dual-SIM devices.
5. Implementing personnel reductions related to Devices and Services' restructuring as quickly and effectively as possible.
Nokia is responding to smartphone price wars taking place at the carrier level. At the end of May, for example, China Unicom dropped its price of Apple's iPhone to stay competitive with rival China Mobile. China Unicom CEO Chang Xiaobing said the price reduction was part of an inescapable trend that the carrier <!external href="http://www.mobile-phone.co.za/china-unicom-offers-cheaper-iphone-plan-amid-rising-competition/">"did not have a choice in."
Internally, Nokia's Devices and Services division recently underwent reorganization into two new business units. Since implementing this change, Nokia has been acutely aware that it would be difficult. In a <!external href="http://investors.nokia.com/phoenix.zhtml?c=107224&p=irol-SECText&TEXT=aHR0cDovL2lyLmludC53ZXN0bGF3YnVzaW5lc3MuY29tL2RvY3VtZW50L3YxLzAwMDA5NTAxMjMtMTEtMDI0NDU4L3htbA%3d%3d">20-F filing with the Securities and Exchange Commission last March, Nokia outlined how disruptive it could be:
"The new strategy and operational structure is expected to have a significant impact on our operations and personnel, including substantial reductions in personnel following the appropriate consultations, as well as the related costs of the operational restructuring and personnel reductions... Should we fail to implement the new operational structure effectively and smoothly and effect the changes in our mode of working and culture, the efficiency of our operations and performance may be affected, which could have a material adverse effect on our business and results of operations, particularly our profitability."
This shift splits the Devices and Services branch into one business unit for "Smart Devices," and one for traditional mobile phones. Though Nokia's <!article id="1297458703">partnership with Microsoft plays a major role in this division, the company only briefly mentioned it on Tuesday, saying it has "increased confidence" that the first Nokia Windows Phone will ship in the fourth quarter of 2011.