Groupon plans $750 million IPO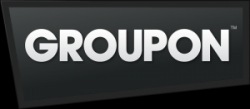 Becoming the second major Internet company in as many months to go public, online coupon site Groupon announced Thursday its intentions to file for an initial public offering. The site says it preliminarily expects to raise $750 million.
Groupon has seen some successes as of late: after only pulling in a little over $713 million in all of 2010, in the first quarter of this year it had already pulled in some $645 milion. This is a likely indication of the swelling interest in discount sites among consumers, and very well could be seen as a validation of Groupon and other's business model.
The company would likely trade under the symbol "GRPN." The number of shares to be made available, the price of shares, and date of the IPO have yet to be determined.
The company has also been a target of larger companies aiming to make their mark in the industry. Google attempted to snag Groupon in a $6 billion deal last year, but the coupon site turned down the offer. The search giant has now launched its own coupon site, <!article id="1295633147">called Google offers.
No doubt, Groupon would like to replicate the success of LinkedIn. After announcing its own <!article id="1305756827">plans to go public last month, shares more than doubled in its <!article id="1305851410">first day of trading to $94. Since then, shares have leveled out to about $78, but that's still more than $30 above its IPO price.
Both LinkedIn and Groupon are still losing money, despite the buzz surrounding them on Wall Street. Groupon posted a loss of a little over $113,000 in the first quarter, and LinkedIn expects to lose money for the year. Regardless, that isn't stopping investors from once again being whipped into a frenzy over tech stocks.
Still to come? Twitter and Facebook -- and those IPOs could be much, much bigger than either Groupon or LinkedIn could ever dream to be.