Apple unveils iCloud -- real-time sync for the post-PC era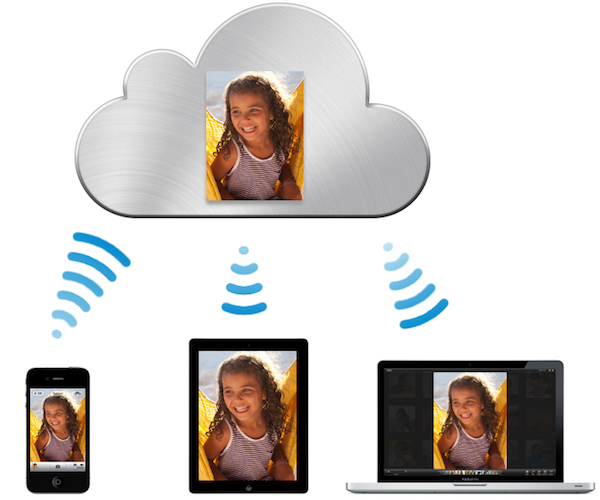 Apple CEO Steve Jobs today dispelled the rumors surrounding the company's new cloud service. For months, the rumor mill churned out thousands of webpages of guesses about iCloud. Would it be a cloud-based music locker, MobileMe revamp or something else?
Simply stated, iCloud is a synchronization service for pushing data out to all your connected devices. Jobs introduced the service during the Worldwide Developer Conference keynote this afternoon. For more than a half decade, I've said that synchronization is the killer application for the connected world.
To date, Google has been the sync leader, but Apple is looking to give sync higher priority than in the past. While Apple previously offered MobileMe sync wirelessly, full sync still required a Mac or PC.
As part of today's announcement, and as previously rumored, Apple nixed MobileMe's annual $99 subscription fee. The service is now free. Apple will not recoup revenue through advertising. That's right. There will be no ads.
The sync service pushes email, contacts and calendars -- like MobileMe does today -- and offers online data storage. Apple also is offering cloud backup services and synchronization of applications purchased from the App Store across devices.
The push sync story is compelling. iCloud also stores documents in the, well, cloud and automatically syncs them among devices. It's a different approach from Google, which stores documents in the cloud and keeps them there. Apple's more device-centric approach makes sense, given it sells so much hardware.
Jobs highlighted other push-sync features, such as Photo Stream. Essentially it's a photo sync service that somewhat reminds me of Picasa on Android handsets. But this works across multiple devices -- phones, tablets, Macs and Windows PCs. Photos are stored online for 30 days unless put in an album. Computers store all photos and devices the last 1,000. Apple is providing 5GB of free storage, but Photo Stream content doesn't count against it.
As widely rumored, Apple is providing music from the cloud, too. Like the App Store, users can see the purchases -- and redownload them. As someone who recently lost music when my MacBook Air died, this is a hugely welcome capability. The music sync capability will be available for up to 10 devices.
Amazon and Google both beat Apple to market, but without licensing deals with record labels. Apple's competitors skirt the boundaries of copyright law, under the contention people are uploading music they already own. Amazon launched its Cloud Player and Cloud Drive services in late March. Google Music is in beta. I only just got my invite. Grumble. Grumble.
Where does the value of licensing pay off? Amazon and Google music service users must upload their libraries. From Apple it's push down in a big way. Apple is introducing iTunes Match that scans the user's computer and checks against the service's 18 billion songs. These songs are added to the library and made available for sync or download -- in 256kbps AAC. The music service will cost $24.99 per year.
Apple is launching iCloud in developer beta today. The service launches in the Fall.