Get Google Chrome 12 now!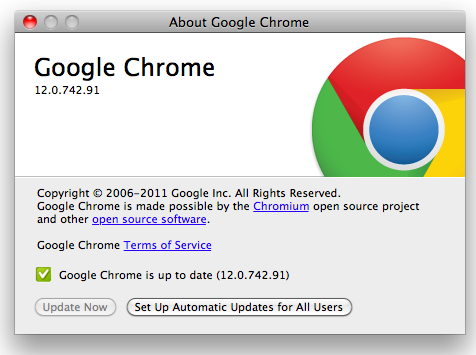 Google has updated its popular open-source browser Chrome to version 12, introducing a number of notable features. Of most importance is a new extension to the Safe Browsing feature, which now screens downloaded files for known malware in addition to warning against potentially malicious or phishing websites.
Privacy has been bolstered ,too, with Chrome now able to manage and delete Flash Player's equivalent of cookies (Local Stored Objects) directly within the browser itself. LSOs are now listed alongside cookies when clicking the Content Settings button followed by All cookies and site data in the Privacy section of Chrome's Options dialog.
Other enhancements in Chrome 12 include improved graphics performance in the form of support for hardware acceleration for 3D CSS. Users can now launch apps directly from the omnibox by typing the app's name (this only applies to apps, not add-ins), improved screen reader support and the integration of Sync into the settings pages.
Version 12 of Chrome also sees the end of support for Google Gears, which allowed compatible websites and services, including Google's own Google Docs and Google Mail, to be accessed offline before re-synchronizing when an internet connection was re-established. It enabled users to store offline and backup copies of email, documents stored in the cloud and more, but was retired to allow Google to concentrate on offering similar functionality using the new HTML5 standard.
Google released a stable Chrome 12 beta less than a month ago, keeping with its highly-acclerated development schedule.
Google Chrome 12 is available now as a free download for Windows, Mac and Linux computers.