Microsoft shuts down My Phone, Marketplace for Windows Mobile 6.x

Microsoft is sending notifications to Windows Mobile 6.x users this week that it is discontinuing My Phone service, and shutting down the Windows Marketplace for Mobile site for the legacy mobile OS family.
Beginning on July 15, http://marketplace.windowsphone.com  will
no longer be open for business, and apps for Windows Mobile 6.x will only be available in the Marketplace app or through third party app stores.
Then on August 7, the My Phone back-up and sync service for Windows Mobile will also stop working. Certain content that users have saved in My Phone (contacts, calendar entries, text messages and photos) will be migrated over to Windows Live SkyDrive. Videos, music, documents and favorites, however, will not be moved from My Phone to SkyDrive.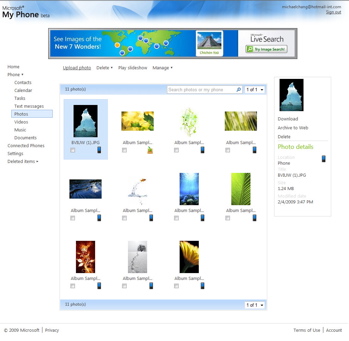 To assist users with the migration of their content, Microsoft has opened a support ticket that outlines the supported and unsupported formats and different methods for passing the content across the two services.
Both of these services debuted in 2009 to accompany the launch of Windows Mobile 6.5, the OS that served as the transition between Windows Mobile to Windows Phone.