Yes, Microsoft should launch a branded tablet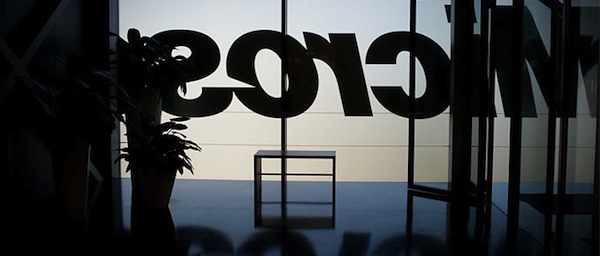 But 2012 is waaaaay too late.
DigiTimes reports that Microsoft is "considering to launch an own-brand tablet PC that features Windows 8 by the end of 2012 with cooperation from Texas Instruments and Taiwan-based OEMs/ODMs." Companies like Microsoft are "considering" all kinds of things. For example, Microsoft Research might be considering how to adapt Windows for cryogenic chambers, anticipating someday freezing CEO Steve Ballmer's head. That doesn't mean it will happen.
Intent isn't the same as execution, but in the case of a Microsoft branded tablet it should be. Microsoft cannot stay out of the tablet market any longer -- as provider of hardware, software and supporting services. Apple has seized control of a category Microsoft pioneered. In a few months, iCloud will transform how Apple customers use tablets and other iOS devices, using push rather than pull for data synchronization. Microsoft must launch its own tablet, regardless of potential channel conflict with its OEM partners.
At the least, the Microsoft tablet could be to its partners what the Nexus smartphone series is for Google. The Google-branded phone offers a hardware baseline for its OEM partners and stable platform always running the newest version of Android for its developers. Google sells the smartphone, too -- and that's a smart way of courting the enthusiast market and getting its brand inside retail stores. Google should go further, as I explained in January, and release its own branded tablet.
Laptop Giveaway shows the Way
There's precedent, for Microsoft, strangely. During PDC 2009, Microsoft gave away thin-and-light laptops it had designed with Acer. Microsoft designed the laptop with features and baseline hardware for which developers should create their applications. Touchscreen was among the capabilities. At the time, Microsoft struggled with netbooks sapping Windows revenues -- they were selling so well running cheaper versions of the operating system. Microsoft's PDC attendee laptop giveaway was a brilliant response to the netbook problem. The company had talked about thin-and-light laptops as better alternative to netbooks -- and for good reasons. Thin-and-light laptops offer many of the size-and-weight advantages of netbooks but with hardier hardware performance, better customer experience and greater operating system margins for Microsoft.
That laptop set a baseline for developers, and other OEM partners. The strategy paid off in many ways. For example, Samsung released the Series 9 thin-and-light laptop, which is prominently displayed at the Microsoft Store here in San Diego. Last week, Intel announced a new laptop category, Ultrabook, which is thin and light but also takes on some characteristics of media tablets. Microsoft set the bar for thin-and-light laptops, and partners responded. But the bar could have been lower by actually releasing a branded model for sale to businesses and consumers.
With Windows Phone 7, Microsoft chose a different approach, by establishing a minimum hardware set of standards for OEMs to follow. They did just that -- the minimum. What Microsoft really needed was its own smartphone leading the way for partners and setting a baseline for developers. Microsoft's partnership with Nokia may be the next-best thing -- or perhaps better.
For tablets, I see few reasons why Microsoft shouldn't go further -- at the least do during September's BUILD developer conference what it did during PDC 2009: Give developers a reference design tablet running Windows 8 -- whatever the beta flavor of the moment happens to be. Better: Release a Microsoft branded tablet with Windows 8. But 2012 is just too long to wait.
Tablets aren't a new category, by any means. Microsoft Chairman Bill Gates tried to jumpstart it during Comdex 2000, in November of that year. He introduced the "Tablet PC" concept running Windows and using a stylus. The first tablets, based on Windows XP, shipped two years later. For nearly eight years after, the category nudged forward and stalled; it was niche, not mainstream. Then 14 months ago, Apple started selling iPad, which was a surprising success -- certainly more than analysts predicted. "The tablet market was moribund until Apple set it off with its iPad," says Endpoint founder Roger Kay.
Reclaim the Crown
This week, at Apple's annual developer conference, Scott Forstall, senior vice president of iOS software, announced 25 million iPads sold in just 14 months. That may not seem like much now, considering 84.3 million PCs shipped in first quarter, according to Gartner. But the analyst firm also identified media tablets as cannibalizing PC sales.
"Low prices for consumer PCs, which had long stimulated growth, no longer attracted buyers," Mikako Kitagawa, Gartner principal analyst, says in a statement issued in mid April. "Instead, consumers turned their attention to media tablets and other consumer electronics. With the launch of the iPad 2 in February, more consumers either switched to buying an alternative device, or simply held back from buying PCs."
It's time Microsoft made the hard decision about tablets. Is it going to roll over and be gutted by Apple and maybe even Android tablets? Or is it going to fight back and show leadership to its enterprise customers, developers and OEM partners? Software isn't enough. It's time for a brand Microsoft tablet, with supporting software and cloud services, too.