Will you buy Google Chromebook?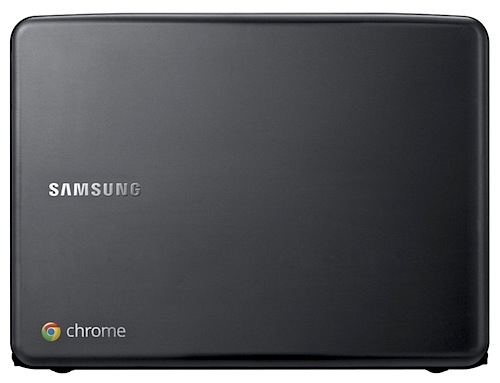 Acer and Samsung Chromebooks are now available for preorder. Interest is so great it took a tweet from Google today for much of anyone to know about the sale. The Chrome OS-based laptops are available from Amazon and Best Buy. Hey, right now! Official launch is June 15 -- that's right, in six days.
My question for Betanews readers is easy: Will you buy Chromebook? Prices range from $379.99 to $499.99. Please answer in comments or email joe at betanews.com -- and, of course, everyone wants to know your reasons. Please give them.
Chrome OS is a cloud-dependent operating system largely requiring a persistent Internet connection. The version shipping on commercial Chromebooks also features a file manager and media player that allow access to some local files. Users also will be able to get Gmail, Google Calendar and Google Docs offline. Third-party developers can make their web apps available for offline use, so there should be more than just Google stuff. Nevertheless, for most functions, a persistent Internet connection will be required.
"If the recent failures of Amazon and the Sony Playstation Network weren't enough to show that the 'Cloud' isn't secure or reliable I'm not sure what will," Betanews reader Bob Bradley writes in a comment posted last month. "The Chromebook may be good for casual browsing or playing a facebook game but I wouldn't trust my school work or business on it." Bradley refers the two-day Amazon Web Services outage that started April 21. Around the same time, Sony took down PSN after hackers stole personal data from as many as 77 million subscribers.
Commenting to a Chromebook story posted on Friday, Betanews reader jeff_s writes: "Chromebook is very very very compelling. A few weeks ago, after having cleaned up a nasty trojan (that disguised itself as anti-malware) from my wife's Win7 PC for the umpteenth time (and she's not computer ignorant either), I am seriously considering getting a Chromebook for her to use for all online activities (which is about 95 percent of what she does). Heck, I'll use it for most of my online activities."
The first Chromebooks will be available in the United States and six European countries -- France, Germany, Italy, Netherlands, Spain and United Kingdom.
Besides direct sales, Google will offer subscription programs for businesses and schools, something more commonly seen for software than hardware. Student subscriptions will cost $20 per month, while businesses can get a Chromebook for $28 per user per month. Google also will provide warranty and replacement services, including hardware upgrade replacements. Since users' files and settings are synced to the cloud, upgrades are conceptually as simple as swap and sync.
I lifted configs from Amazon's website -- and adapted them a little. Surely the retailer won't mind that much.
Samsung Series 5 3G Chromebook (Arctic White) sells for $499.99. Config:
12.1-inch LED, with 300-nit brightness
1.66 GHz Intel Atom dual-core N570 processor
16 GB solid-state drive
2 GB memory
Wireless-N Wi-Fi (802.11b/g/n), integrated 3G (via optional Verizon Wireless subscription)
Two USB 2.0, 4-in-1 memory card reader (SD, SDHC, SDXC, MMC)
VGA (via optional dongle) video out
Built-in stereo speakers, combo headphone/microphone jack
6-cell battery for up to 8.5 hours of use
1-megapixel webcam
Product dimensions: 11.6 x 8.6 x 0.8 inches ; 3.3 pounds
Acer Cromia Chromebook WiFi Chromebok sells for $379.99 Config.
11.6-inch HD Widescreen CineCrystal LED-backlit LCD: (1366 x 768) resolution, 16:9 aspect ratio
Intel Atom dual-core N570 processor
2GB DDR3 memory
Intel Graphics Media Accelerator 3150
16GB solid-state drive
1.3 Megapixel HD Webcam (1280 x 1024)
High-Definition
802.11b/g/n WiFi
2- USB 2.0 ports
1- HDMI port
Memory card slot for storing photos, music, and video
Battery 6 hours of continuous use
Product dimensions: 8.1 x 11.2 x 1 inches ; 3.2 pounds
The $379.99 Acer model is WiFi only. The nearly identical 3G model sells for $449.99. Samsung's WiFi model is $429.99, and both configs are available in Titan Silver as well as Arctic White. These prices are as listed on Amazon.
So, I return to the question: Will you buy Chromebook? Based on comments to previous stories, I expect the answer to be no for most Betanews readers. So it's your reasons that intrigue more and what you might buy instead. Please answer in comments, or email joe at betanews.com. Please also answer the poll.