Groupon may not have a viable business model, but it has a twisted sense of humor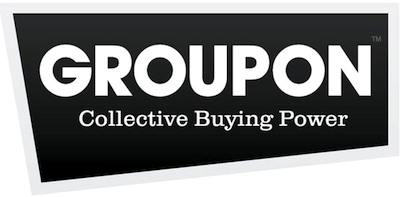 Today Groupon finally responded to naysayers expressing deep caution about its upcoming IPO -- the so-called great cash grab before burning through venture financing. Groupon coyly used the so-called "quiet period" defense for defying news media requests for comment about its business model. I'm confused. Didn't the Security and Exchange Commission largely eliminate the quiet period six years ago?
"The 'Quiet Period' is the time right before a company 'goes public', during which it is legally prohibited from saying anything to the press that may make the company look 'good', 'successful', or 'not currently on fire'", according to a blog post on Groupon's website.
"During this sensitive time, it is the duty of the press to force the adolescent company through a series of brutal hazing rituals, designed to desensitize it to public criticism. This tough love helps the naively optimistic company to thicken its skin, atrophy its soul, and finally grow up into a real corporation," the post continues.
The SEC offers a different perspective: "The federal securities laws do not define the term 'quiet period', which is also referred to as the 'waiting period'". You can see where this is going, right?
"However, historically, a quiet period extended from the time a company files a registration statement with the SEC until SEC staff declared the registration statement 'effective'. During that period, the federal securities laws limited what information a company and related parties can release to the public."
Well, hell, that supports Groupon's mouth-shut approach, right? Wrong. Six years ago next week, the SEC "voted to adopt modifications to the registration, communications, and offering processes under the Securities Act of 1933. Among many other provisions, the rules update and liberalize permitted offering activity and communications to allow more information to reach investors by revising the 'gun-jumping' provisions under the Securities Act".
I'm no financial analyst or lawyer, but I don't see anywhere in the linked SEC document above anything that would prohibit Groupon from answering questions about the viability of its business model. Just the opposite, the SEC seeks to ensure that shareholders and potential shareholders receive as much disclosure as possible when there are IPOs or mergers.
On the day of the 5-0 vote for the changes in 2005, then-SEC Chairman William Donaldson said, "the package that we consider today will modernize the securities offering and communication process while maintaining investor protection. Investors are entitled to information at the point they commit to purchase a security."
Groupon's response isn't so funny, after all. The newer rules were designed to protect investors, not companies seeking a public offering. It could be argued that Groupon is hiding behind the obsolete quiet period to avoid the kind of disclosure that would answer questions lots of people have about the business.
New media requests for comment aren't meritless. Groupon sells discounted coupons, for which it negotiates prices with local businesses. But the coupons, or "Groupons", aren't cheap to buy or they're expense to market. As such, Groupon has been burning through venture capital and private investor cash like a California wildfire -- $117 million per quarter, spending $1.43 for every dollar of revenue. Spending on subscriber emails rose to $263.2 million last year from $4.5 million in 2009 -- granted on a huge influx of new subscribers. The number of Groupons sold per customer is down by one-third and revenue per subscriber is down by 37 percent.
"While revenues grew by 2,000 percent last year, making Groupon one of the fastest growing companies in history, the cost of that growth was huge", writes Dan Solin, senior vice president of Index Funds Advisors. "The company's operating expenses increased by almost 6,000 percent".
Groupon filed papers for the IPO at the turn of this month. The startup is looking to raise between $750 million to $1 billion, which would put the company's valuation at somewhere in the $15 billion to $20 billion range. But at the current burn, there has been increasing speculation among Wall Street watchers that Groupon needs the IPO because the burn rate will soon exceed what it can viably sustain from private investors.
Private investor Conor Sen alleges that Groupon is "operating like a Ponzi scheme that needs constant infusions of cash to stay afloat as it's hemorrhaging money". Knewton founder Jose Ferreira also called Groupon a "ponzi scheme".
That's no laughing matter.