Mac OS X 10.6.8 is out, and you need it for Lion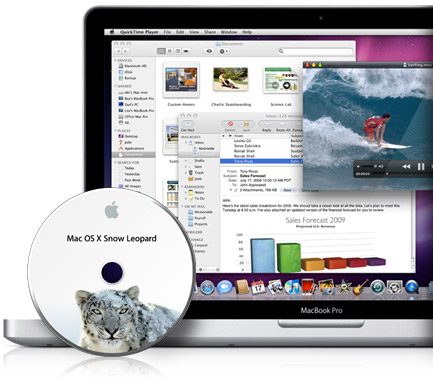 Say, had you wondered about those strange system requirements for Apple's Final Cut Pro X -- Mac OS X 10.6.8, yet only dot seven was available? Wonder no more. Late today, Apple released the dot 8 update, quite likely the last before OS X 10.7, aka "Lion", releases next month.
In fact v10.6.8 is preparation for Lion, which Apple will deliver through Mac App Store -- an add-on to v10.7 Snow Leopard and built into Lion. The update does something to Mac App Store for Lion delivery.
Lion will be available for $29.99 for all personally registered Macs, a significant discount.
Who knows, maybe OS X 10.6.8 will satisfy all people giving the Final Cut Pro X scathing reviews at Mac App Store. There are currently 306 one-star ratings out of 685.
You can get v10.6.8 from Software Update, or download the 1GB file direct from Apple.
Apple offers a list of changes:
Enhancements to the Mac App Store to get your Mac ready to upgrade to Mac OS X Lion.
Resolves an issue that may cause Preview to unexpectedly quit.
Improves support for IPv6.
Improves VPN reliability.
Identifes and removes known variants of MacDefender malware.
Corrects timezone data in iCal for Lisbon-Portugal.
Adds the ability to use Kerberos authentication to a web proxy server.
Fixes an issue when saving documents from Xcode or TextEdit when using an NFS home directory.
Fixes an issue when importing certain media files into Final Cut Pro.
Includes RAW image compatibility for additional digital cameras.

Mac OS X v10.6.8 also includes fixes provided in the Mac OS X v10.6.7 Snow Leopard Font Update:

Addresses an issue in which some OpenType fonts don't display correctly in certain applications.
Resolves issues printing from Preview.
Addresses an issue with PDF files not opening in third-party PDF viewing applications.
Resolves invalid font errors when printing to PostScript printers.
The Betanews team will be watching to see how fast new MacDefender variants push through today's update.